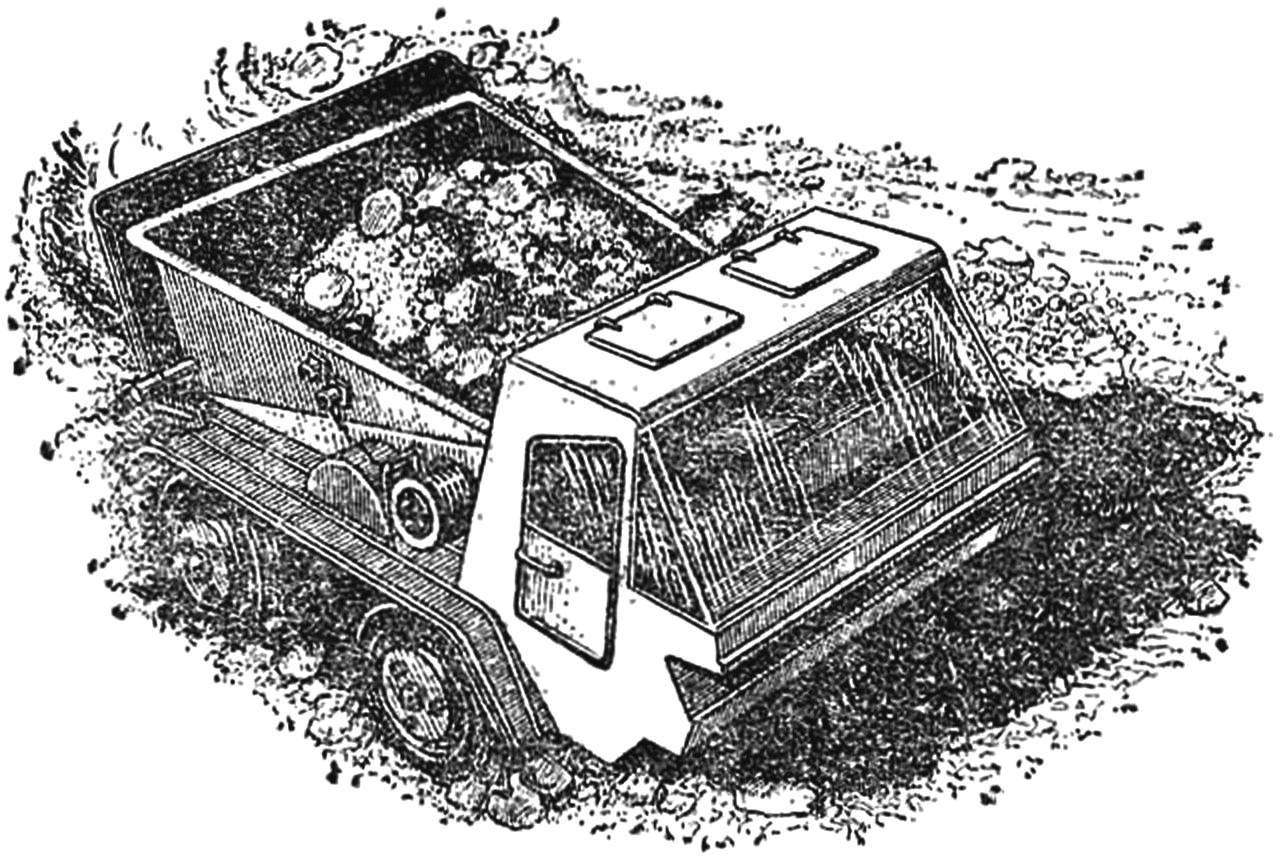 The country's economy demands a more versatile, capable of performing several operations simultaneously or transformable vehicles. Very seriously, and most importantly — an inexhaustible invention relate to the creation of advanced machines of its kind in Cute Novosibirsk Akademgorodok. They first wonder how fresh and original ideas in design! And potam admire the elegance and completeness of solution. No wonder the mentors Kutuzov along with making the guys thinking out of the box many time I spend in the formation of their aesthetic taste, sense of harmony.
We present to the readers of one of the developments of the laboratory — model multi-purpose tractor Era, made by the young designer Sergey Dmitriev.
"Era" — an unusual tractor. It is designed to move bulk cargo. And to work, for example, in the career can own, without the help of the excavator. To do this, he has a special body type-bucket, who gets the soil. How does the tractor-truck!
A four-wheel drive, pneumatic off-road, wheels, chassis of the tractor includes an engine and Sabine tractor. Here a slip with winch — sloping back cargo area, along which moves a wedge-shaped body scoop. Automatically closing rear wall of the body hinged to the edge of the slip and back, is for the gangway.