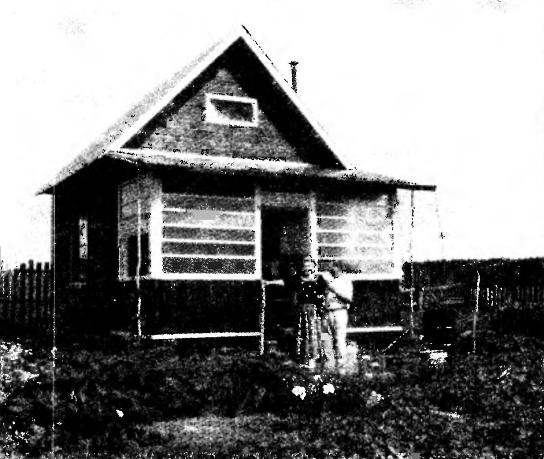 Your house is almost built. Left to be glazed veranda. But do not rush to buy frames and order glasses — there is another solution, cheaper and easy. Let's see how this looks porch (photo). The openings are covered with plastic wrap that is stretched between the horizontal slats. The latter can be raised to the desired height, thereby adjusting the size of an open doorway.
Figure 1 shows a variant of the "glazing" of the window opening 1500×1500 mm. Requires seven external and six internal wooden slats, film of appropriate dimensions, 28 screws with corrosion-resistant coating — four screws for fastening each of the six outer and inner strips of film between them for fixing the upper (stationary) rail and the edges of the film to the top element of the opening.
Reiki both profiles better handle on planer, then they will have a smoother, "commodity" of the surface. To build and Reiki, and details of the opening need to paint. It is recommended that a double coating of acrylic paint of the type "base" polulezhaschaya, with water-soluble dyes.