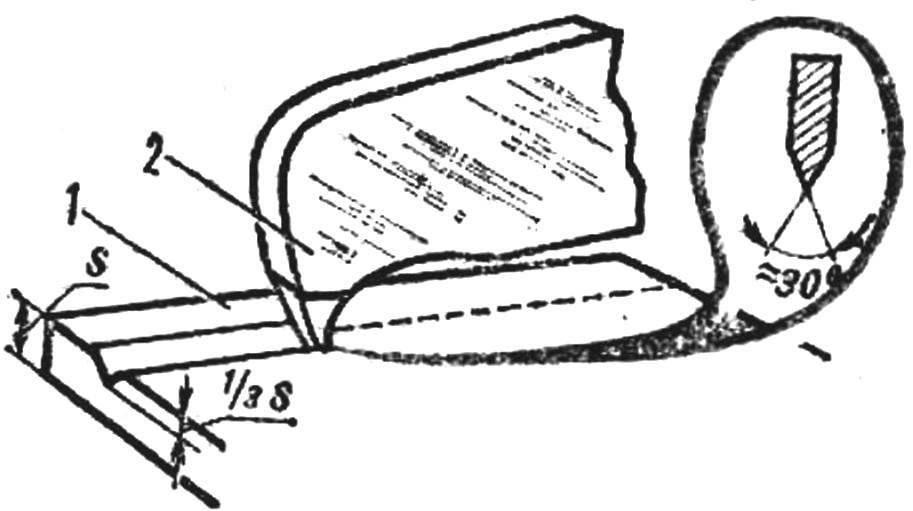 Not always the sheet is bent along the marked line — this applies particularly to small details. The case will help the cutter, sharpened an old saw blade. Along the fold lines, make a small incision on the side where you will have to bend the part. To the strength of the tin not diminished, the fold line propagte.
The cutting of sheet metal before bending: 1 — tin detail, 2 — cutter.
V. TOLCHENNIKOV
Recommend to read
The HOLIDAYS
Metal backrest from unneeded old bed is still able to serve as the gate of a suburban area as a Parking lot for bicycles. It does not even need anything in it to change — just...
MODELIST-KONSTRUKTOR 2003-06
IN THE ROOM: Public design Bureau: A. Petrov. Motor boat "Mirage" (2). Small-scale mechanization: V. Ustin. Mixer in haste (8); A. Norvatov. Car increased load capacity and...