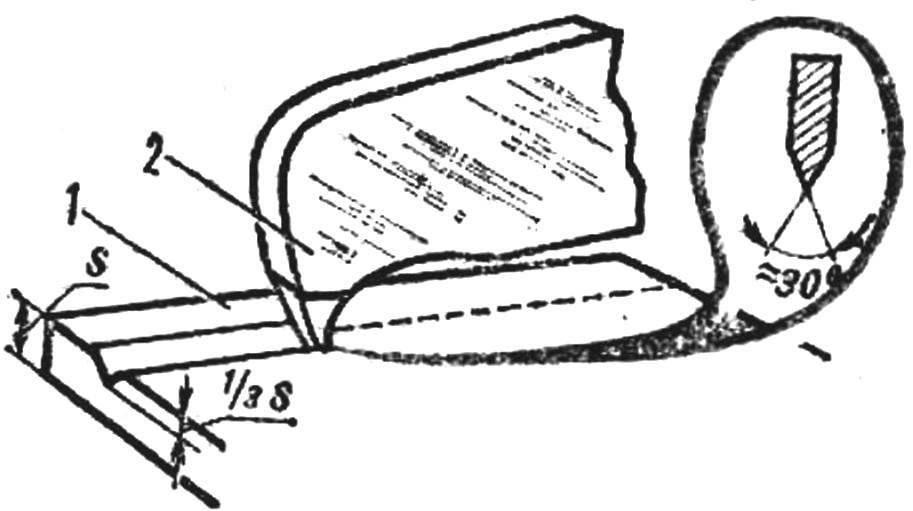 Not always the sheet is bent along the marked line — this applies particularly to small details. The case will help the cutter, sharpened an old saw blade. Along the fold lines, make a small incision on the side where you will have to bend the part. To the strength of the tin not diminished, the fold line propagte.
The cutting of sheet metal before bending: 1 — tin detail, 2 — cutter.
V. TOLCHENNIKOV
Recommend to read
HOW TO MAKE BLINDS
Modelers or hams sometimes need to make the blinds. For example, for the bonnets of models-copies of planes or metal housings radiokonstruktor. Offer a simple way perform in the home...
HAND, AND AS LARGE
Commercially available small vise with a clamp to hold or to tighten to the table — depending on the workpiece. However, along with this advantage there is a disadvantage: if we clamp...