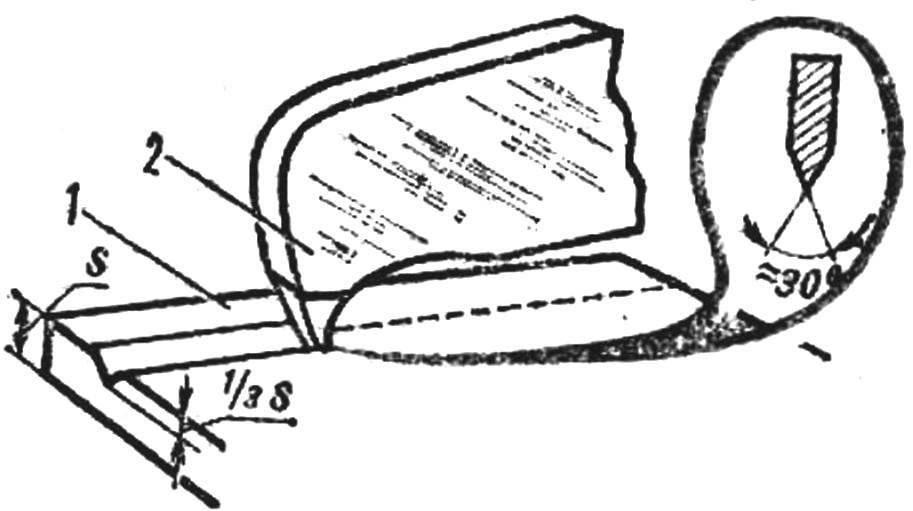 Not always the sheet is bent along the marked line — this applies particularly to small details. The case will help the cutter, sharpened an old saw blade. Along the fold lines, make a small incision on the side where you will have to bend the part. To the strength of the tin not diminished, the fold line propagte.
The cutting of sheet metal before bending: 1 — tin detail, 2 — cutter.
V. TOLCHENNIKOV
Recommend to read
THE MOST SLIPPERY SHOES
The end of last winter was marked by the "epochal invention" is a rambunctious boy came up with the most slippery in the world of galoshes, which they successfully used for downhill from...
GARDEN "HAIRDRESSER"
I worked as a mechanic gardening vehicles, or simply petrol lawn mowers. Often had to cut the grass and shrubs in inconvenient places, and in restricted areas. And the existing braids...