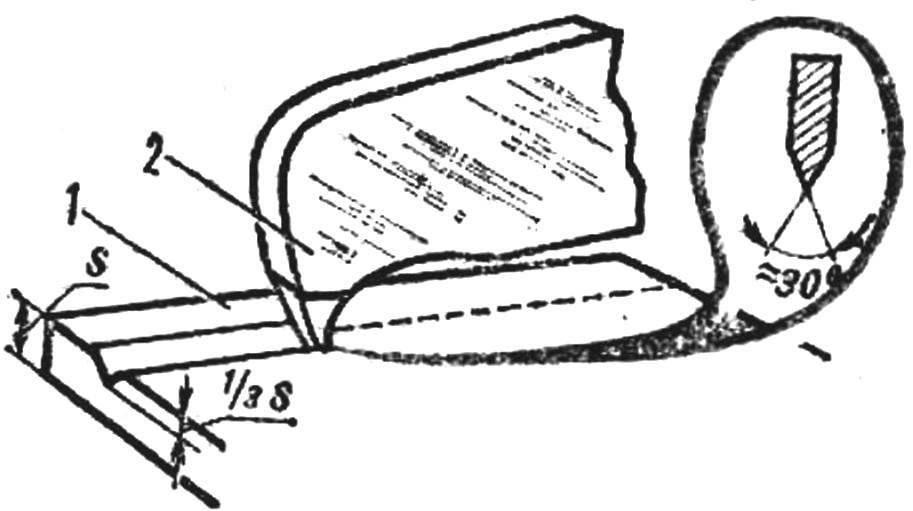 Not always the sheet is bent along the marked line — this applies particularly to small details. The case will help the cutter, sharpened an old saw blade. Along the fold lines, make a small incision on the side where you will have to bend the part. To the strength of the tin not diminished, the fold line propagte.
The cutting of sheet metal before bending: 1 — tin detail, 2 — cutter.
V. TOLCHENNIKOV
Recommend to read
WITH IRON — ON APIARY
Going to put the hives in your apiary improvised electronic thermostat — you will not regret. Because it is simple, in General, the device will create for bee colonies conditions,...
THE INTERSECTION OF PVC
For garden water pipes for watering plants, as a rule, connect the bushing with the thread, which sergevev, makes it difficult to dock. They can be replaced with segments of PVC pipe...