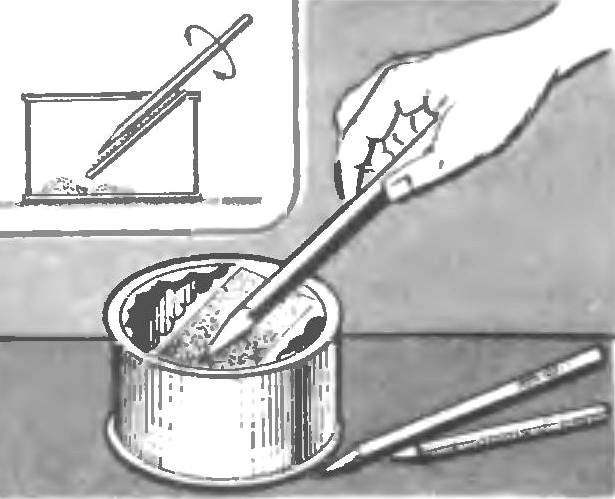 In one of the rooms of your magazine for the last years drew attention to the Council graphitize — a convenient box with a piece of lace for sharpening a slate pencil. I propose to use for the same purpose a small tin can: othernote inside cover stick-on sandpaper — graphite in the sharpener will sypitsya to the bottom.
L. MAKSUTOV, Vratsa
Recommend to read
COLLET-UNIVERSAL
Clutch pencil, calculated on a fat pencil, can find unexpected applications. For example, help in cases when a small screw you need to tighten in tight spaces; turn into a ballpoint pen,...
THAN NOT THE INSTRUMENTAL?
Approach the stairs with a bunch of tool in the hand — no problem. And here is how to work with them at the top: you never know what you might need — screwdriver, pliers, side cutters....