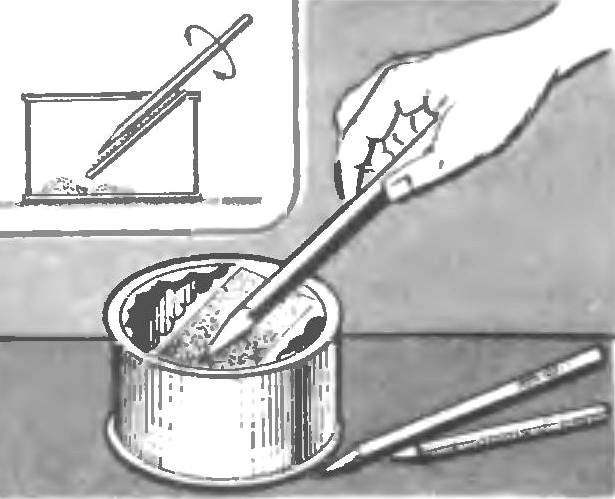 In one of the rooms of your magazine for the last years drew attention to the Council graphitize — a convenient box with a piece of lace for sharpening a slate pencil. I propose to use for the same purpose a small tin can: othernote inside cover stick-on sandpaper — graphite in the sharpener will sypitsya to the bottom.
L. MAKSUTOV, Vratsa
Recommend to read
PLACE GLOVES
We all know how sometimes it is difficult among the things on the rack to find my gloves. Much easier to store them, capturing believeme clothespins mounted on a small wooden plank.
SHOWER PANEL
Many years write your journal. This is a real helper to those who are doing something with their hands. We live in the South of Ukraine, there is a building material, as timber, is the...