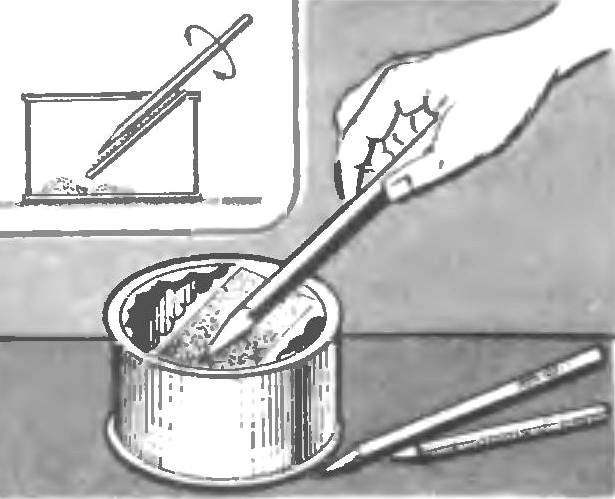 In one of the rooms of your magazine for the last years drew attention to the Council graphitize — a convenient box with a piece of lace for sharpening a slate pencil. I propose to use for the same purpose a small tin can: othernote inside cover stick-on sandpaper — graphite in the sharpener will sypitsya to the bottom.
L. MAKSUTOV, Vratsa
Recommend to read
REPLACE THE "FATTY"
Now the industry offers tasty pots and pans with a thick bottom for even heating of products. However, the previous products should not be disposed enough to do the tiles here are stands...
"EAGLET" FOR AIR COMBAT
Easy to manufacture, high speed and high manoeuvrability are the main qualities of this model. It fully meets modern style of air combat. The Antonov an average skill can make it ten...