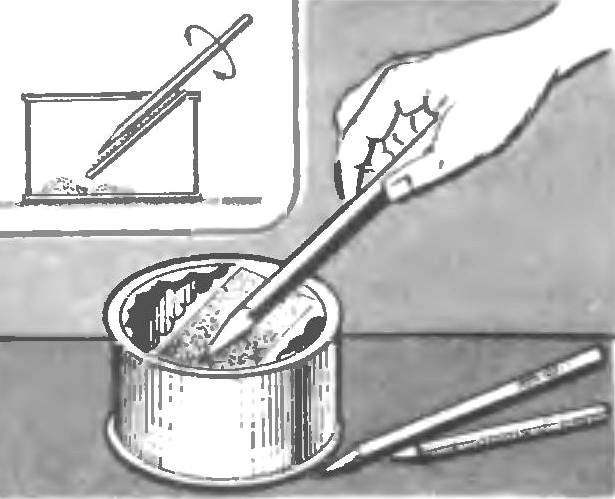 In one of the rooms of your magazine for the last years drew attention to the Council graphitize — a convenient box with a piece of lace for sharpening a slate pencil. I propose to use for the same purpose a small tin can: othernote inside cover stick-on sandpaper — graphite in the sharpener will sypitsya to the bottom.
L. MAKSUTOV, Vratsa
Recommend to read
JUICE …FROM THE WASHING MACHINE
Overripe, "non-standard" fruits of the ground... a zealous owner and they go in the case: recycled natural fruit juices. It turns out a valuable product shelf, which in vitamins,...
MODELIST-KONSTRUKTOR 1967-11
IN THE ROOM: Time closeup (1); On the instructions of Lenin (2); L. Davydov. The father of the "Russian tractor" (2); Steel Pahari land of the Soviets (3); A. Larionov....