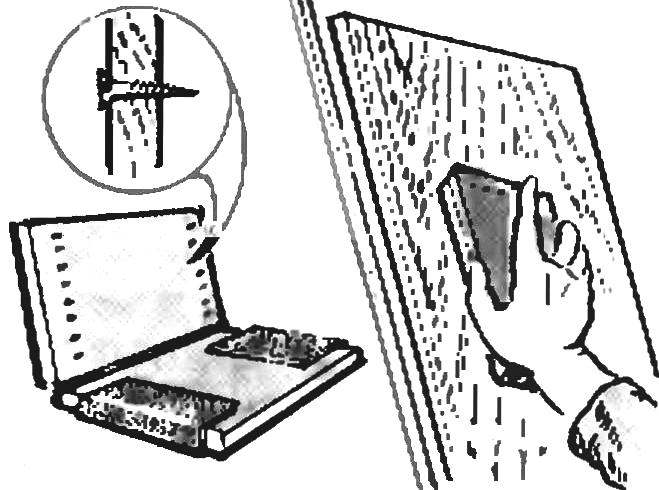 When processing large surfaces of metal or wood with sandpaper craftsmen have to attach it to various devices. We offer original clasp allows you to do this conveniently and quickly. It is a kind of wooden "book" with the "dust cover" of the skin, the ends of which are filled inside and securely fastened when closing with two rows of sharp Shura stand or studs. "Binding" is the piano hinge.
Recommend to read
CAR SNOWBOUND
Snowmobiles and tracked metamagic — "heritage" the magazine of the circle of technical creativity "modelist-Konstruktor", in the village of Siwa Perm region. The first snowmobile created...
MAGNETIC BRACELET
  Magnet from old speakers, glued with epoxy glue to the strap from the watch, will allow you to free your hands when performing such work as repair of footwear, mending roof or door...