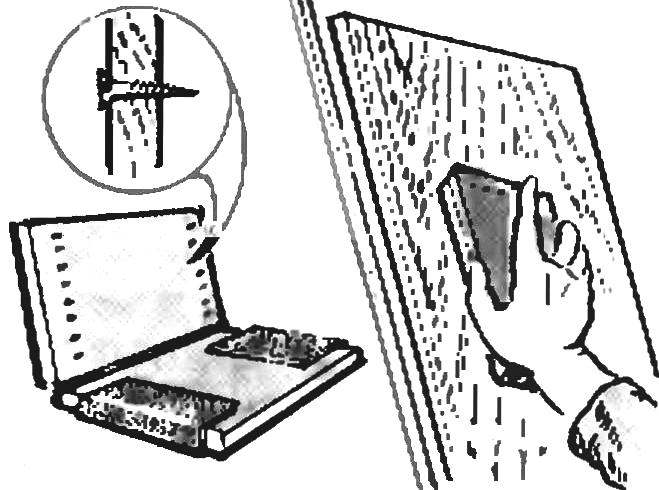 When processing large surfaces of metal or wood with sandpaper craftsmen have to attach it to various devices. We offer original clasp allows you to do this conveniently and quickly. It is a kind of wooden "book" with the "dust cover" of the skin, the ends of which are filled inside and securely fastened when closing with two rows of sharp Shura stand or studs. "Binding" is the piano hinge.
Recommend to read
MAGNETIC FINGER…
I think many who have to work with small metal objects. will be useful to my "magnetic" finger, or rather — rubber fingerstall to which is glued a small square of a permanent magnet.
"EDELWEISS" IN THE COUNTRY
Light truck, which I did for a holiday farm called "Edelweiss", is difficult to attribute definitely to any type of vehicles. He rigidly jointed (of two parts) frame. On the front of the...