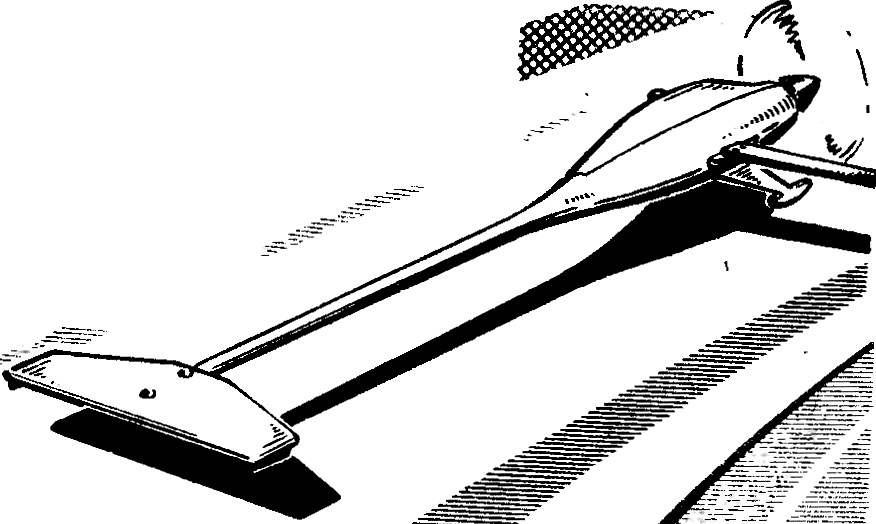 An example of a creative approach to the creation of modern sports self-similar techniques can be aircar class AC-2 motor with a working volume of 2.5 cm3. Extremely simple, but thought out to the last detail, the design speed has allowed its Creator, student of the Kharkiv school of Constantine Chistova three times to climb on the highest step of the podium at the "high" competition in this class. It should be noted that reached the championship of the USSR 204,731 speed km/h was actually a record and at the same time… unattainable. K. Chistov, the result not only exceeded to date, but even the barrier of 200 km/h is not yet amenable to young athletes.
A distinctive feature of race is its high adaptability. Of machinery is enough to have a drill press which with success can be replaced, even the hand drill. And yet — only the usual sets of bench tools. All this makes the model a scalable in even the most unprepared conditions of school clubs. The simplicity of it allows under the guidance of experienced kruzhkovtsev to recommend a model for the construction guys, starting with 3rd grade.
All six parts racing "vartuli" are made of common, readily available materials — no "spaces" and sophisticated technologies. But despite this (which only increases the class developer as a designer!), model lightest. Its weight is 300 to 320 g in different versions. And this, together with the engine KMD-2,5, own weight which is equal to 180 g.
Engine mount, which is, in fact, the basis of all models, has a rational and at the same time providing a light weight form. Her blank-sheet aluminum alloy D16T or Д1Т thickness 2.5—3 mm. by the Way, from the same material and the strap is made of cord and bracket for mounting straps on Motorama. The lower part of the motor is simultaneously stand, gradually turning into a skate model.