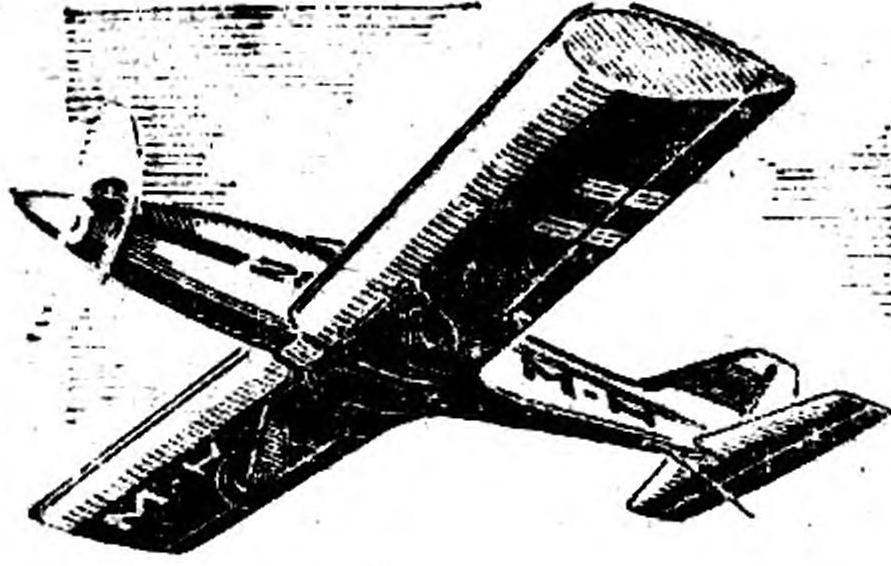 Many RC modelers dream about. Those who decided to engage in this complicated class of models, usually start with gliders. After all, not everyone is lucky enough to find an experienced teacher who would help to develop not a flying machine, gave the opportunity for several days of joint exercises in the field to acquire the basic skills of piloting superkabuto. And the plane with working rudder and altitude to fly slower and more stable pilot error cause only the loss of a few tens of meters height. Finally, the gliders perfectly fulfilled such an important skill, as the automatic steering rotation regardless of where flies model: for the pilot or away from it.
Those who graduated in "first class" school of flying RC, we offer the microplane. It is easy to manufacture, does not require scarce materials, stable in flight (suffice it to say that the prototype of this design was built in two copies and showed excellent stability even without the use of ailerons). Despite the high performance characteristics, operate it much more complicated than the glider. Reaction time motor model for the deviation of the rudder is relatively less significant due to the flight speed of the apparatus. But the one who trained glider, easy to get used to this, having started flying with a small gas at altitude.
Don't be surprised if the model has ailerons. In training, you will realize that even "in the horizon" to manage with them considerably easier than with the vertical stabilizer It is explained here: when flying on the back does not change the meaning of the control (reaction apparatus to the stick transmitter). Yes, and it is difficult to predict how the model aerobatic-type in this mode will respond to the deflection of the rudder. Her reaction depends on the ratio of the lateral areas transverse V-wing.