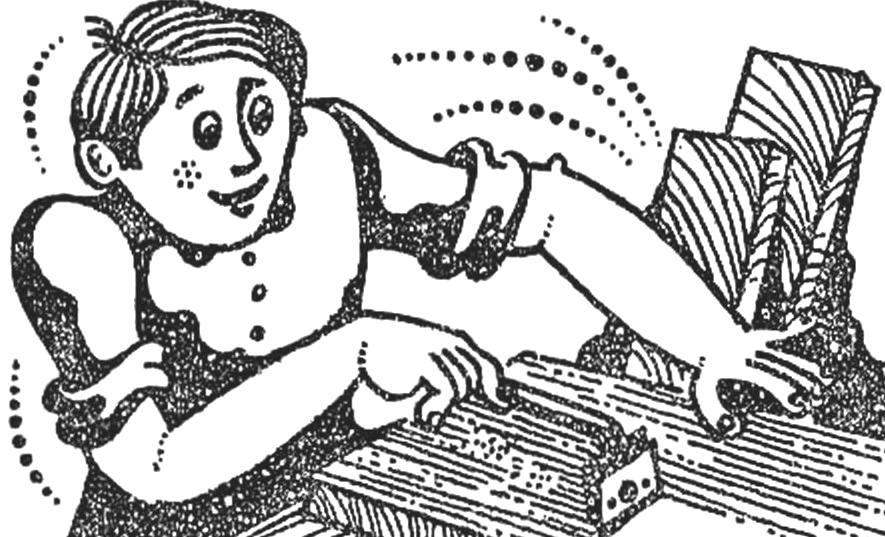 Blades from the safety razor is often used as a kind of microcycle. But keep them in the hands uncomfortable and unsafe. Holder, shown in the figure, will significantly simplify the business. The handle can be made of aluminum tube with a diameter of about 12 mm. One of its ends flattened and bent at a comfortable work angle. It bent the end of prikladyvaya steel plate, which split three threaded holes M3. Wrapped in two outer screws, and their heads serve as guides when installing the blade.
The Central threaded hole intended for the screw fastening of the blade.
The clamping plate of steel or brass with a thickness of 1 mm. the Location of the holes must correspond to the location of the holes on the plate holder.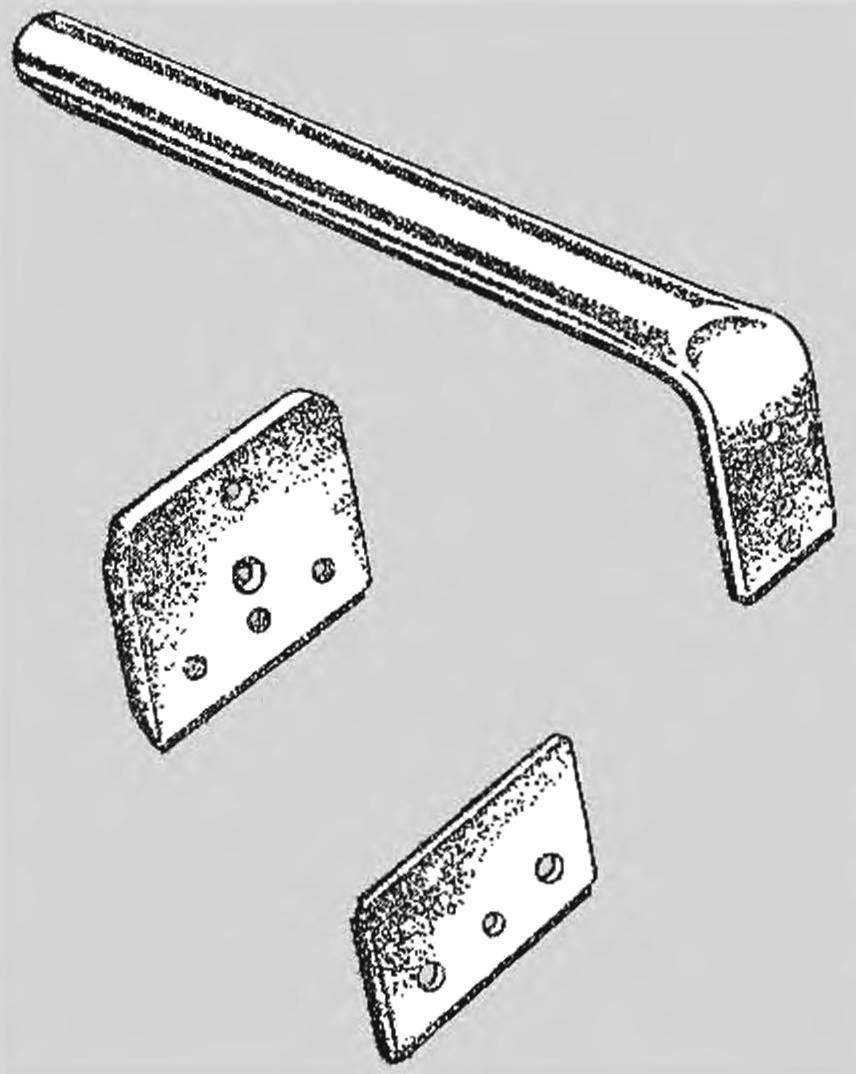 Dull the edge can undermine a fine-grained whetstone, so to change the blade you have is not so often.
Recommend to read
KATATSYA LOVE…
The sleigh is, of course, perfect! But what to do with baby clothes when the child returned from the street after riding on all these sleds? Dry, you say, and you're right. But the...
"GRASSHOPPER" WITH MOTOR D-6
Increasingly, in an editorial post meet the voluminous packages of drawings and descriptions of improvised microvesicles. Their fundamental difference from development of previous years...