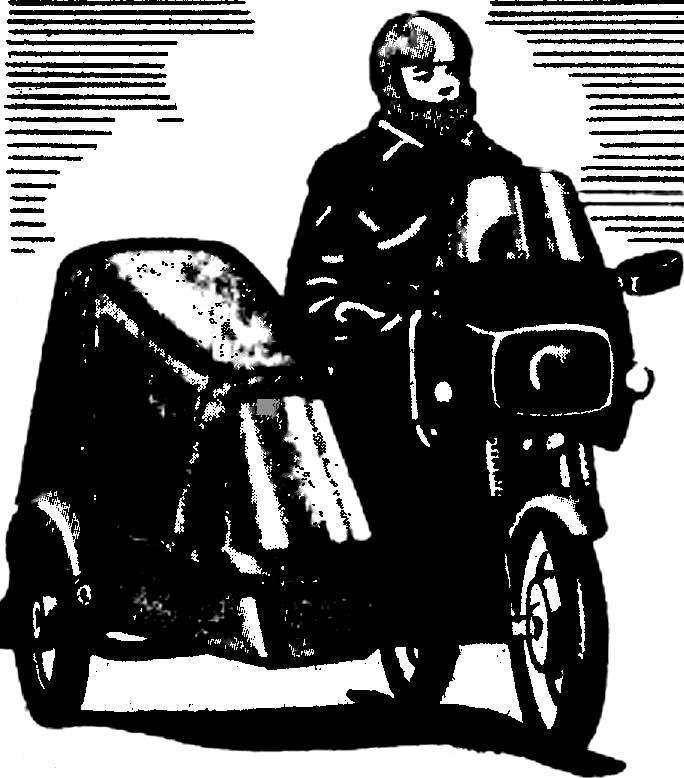 Of most interest to the weather reports for tomorrow show… motorcyclists. Indeed, unexpected rain or, God forbid, snow transform trips on a two – or three-wheeled cars in torment. While it is not so much the driver (he knew what was going on, getting open to all the elements the car), how many passengers. Even in a side trailer can't hide him from the weather troubles. That is why many motorcyclists are trying to solve this problem, creating on the basis of the serial side of the trailer closed cockpit with a particular level of comfort.
I want
to acquaint the readers of "M-K"
with one of their developments. It's a closed
cabin to the side of the trailer a motorcycle "IZH-Jupiter-5", constructed with the use of standard strollers VMZ. To turn her into the cabin, it was dismantled the tailgate and front hood; the base of the trailer with the passenger seat alteration were not exposed. Homemade top can be easily removed, so that
at any time there is an opportunity to return to the original open version.