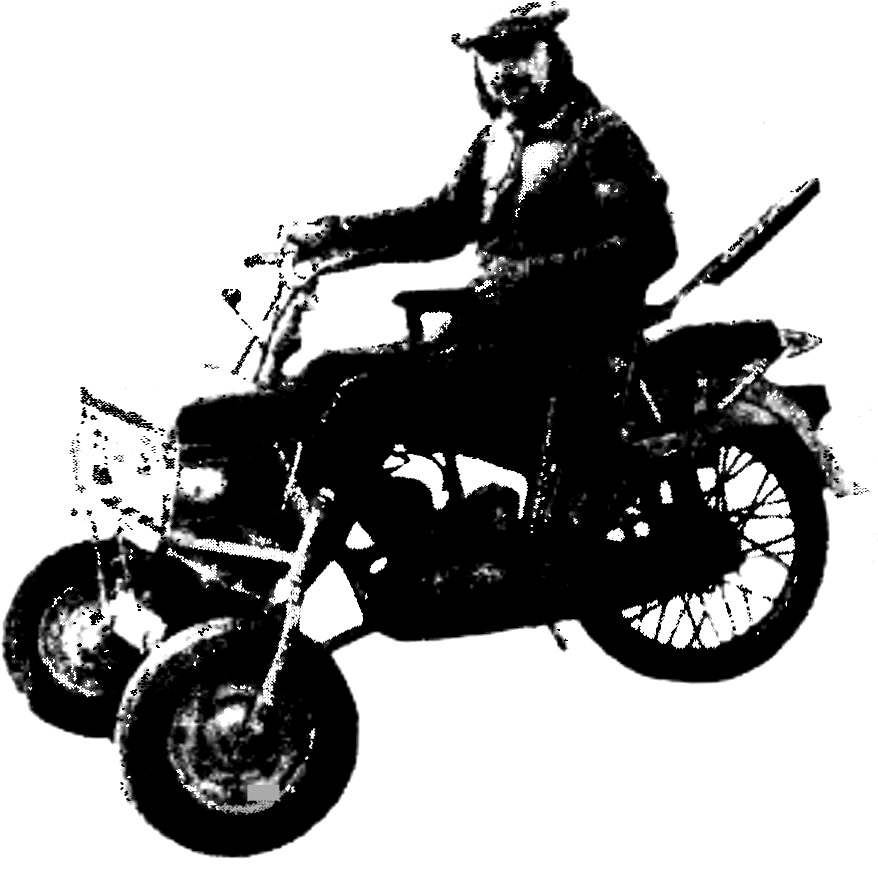 First a few words about yourself and a situation in which I found myself by fate. It all started with the fact that at the time of the motorcycle accident I received a severe spinal injury with spinal cord injury. Unfortunately, I did not immediately, but two months after the injury. In the end, total paralysis of the body from the shoulder blades and down to the heels. The rest of my life I was destined to spend in bed or in a wheelchair. And I was, when I broke down, only 26…
Could not be reconciled with the immobility, even learned how to use a wheelchair. But it on the gate are not leaving: just try it, but on our potholes.
Popervosti I was hoping to buy "Zaporozhets" manual, but, unfortunately, it proved almost impossible: the giant queue in obsolete, and the cost of… Remained to me only one thing: to make a safe and easy means of transport. So we decided to facilitate its existence to build motociclo. Yes that was suitable for all occasions in store to go, friends to visit and nature to get the birds to listen to and oxygen to swallow.
I'm quite soberly assess your physical condition and knew what to collect motociclo I will not be easy. Therefore, in the design focused on extremely simple technology.