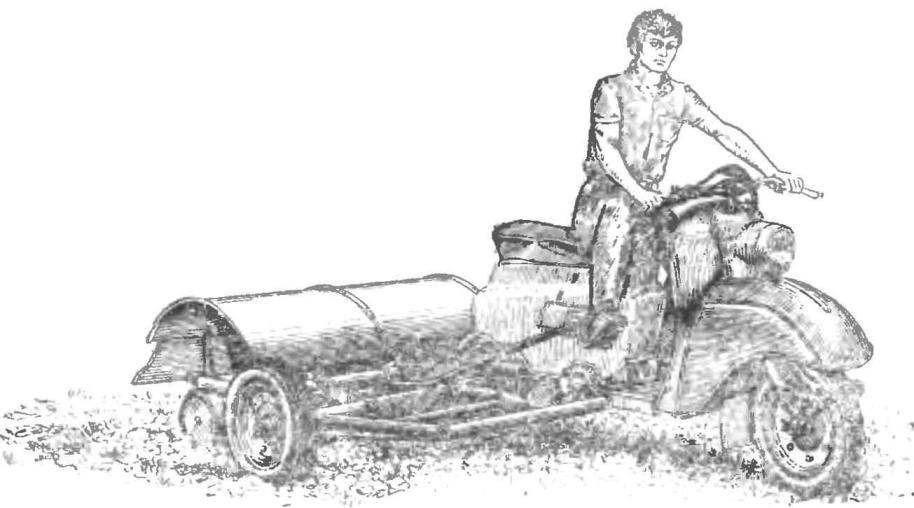 In different areas of our country the soil was treated in different ways. Soil and climatic characteristics, natural, imprint and on the design of small tools, which are developed by the owners of household plots. Some building microfracture and tillers, designed for the use of the plow, others motorize.
Our reader of the Sverdlovsk region A. Gordin offers the option of using block cutters hung on a makeshift side the trailer to the scooter "Tula 200". The advantages of such a working body is that it has great width and good loose soil.
My arable unit, I think, is attractive because a scooter does not have to subjected to considerable alteration. All you need to remove the rear wheel and install on the shaft side of the trailer. And a little to lengthen the drive chain because the wheel moves away from the fork back and fork is attached to the rear cross tube of the trailer. Front cross tube is inserted into the frame of the "Tula" before engines and sharnirno connected to it.