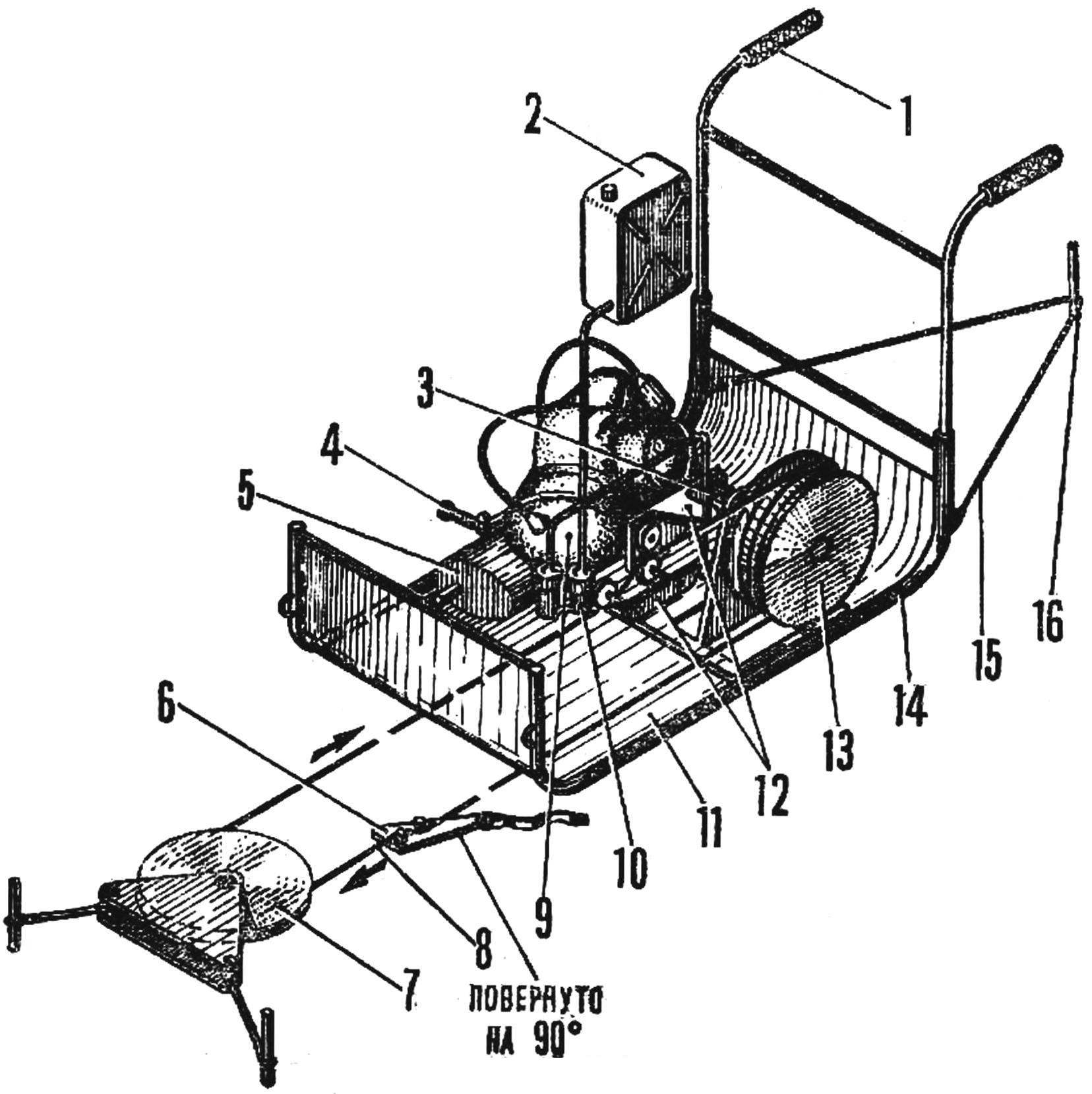 For tourists and skiers in big mountains with difficult terrain and significant elevation usually put a chairlift. At its traction-bearing rope they have special hangers with one or two armchairs. The length of such lifts is limited to 1.5—2 km: experience has shown that the rise in excess of time 10-15 minutes, can during winter lead to trouble — frostbite unprotected skin, especially the face.
As for the so-called "small" mountains, here most efficient use of the cable car with the drags. Such tow lifts often design and lovers, using the most ordinary materials and simple mechanisms. Despite the simplicity and unpretentiousness, they can lift a mountain on a small track up to 500-700 skiers per hour.
The proposed description and a diagram of a homemade portable lift, which has worked well, working for several seasons on the ski slopes in the suburbs.