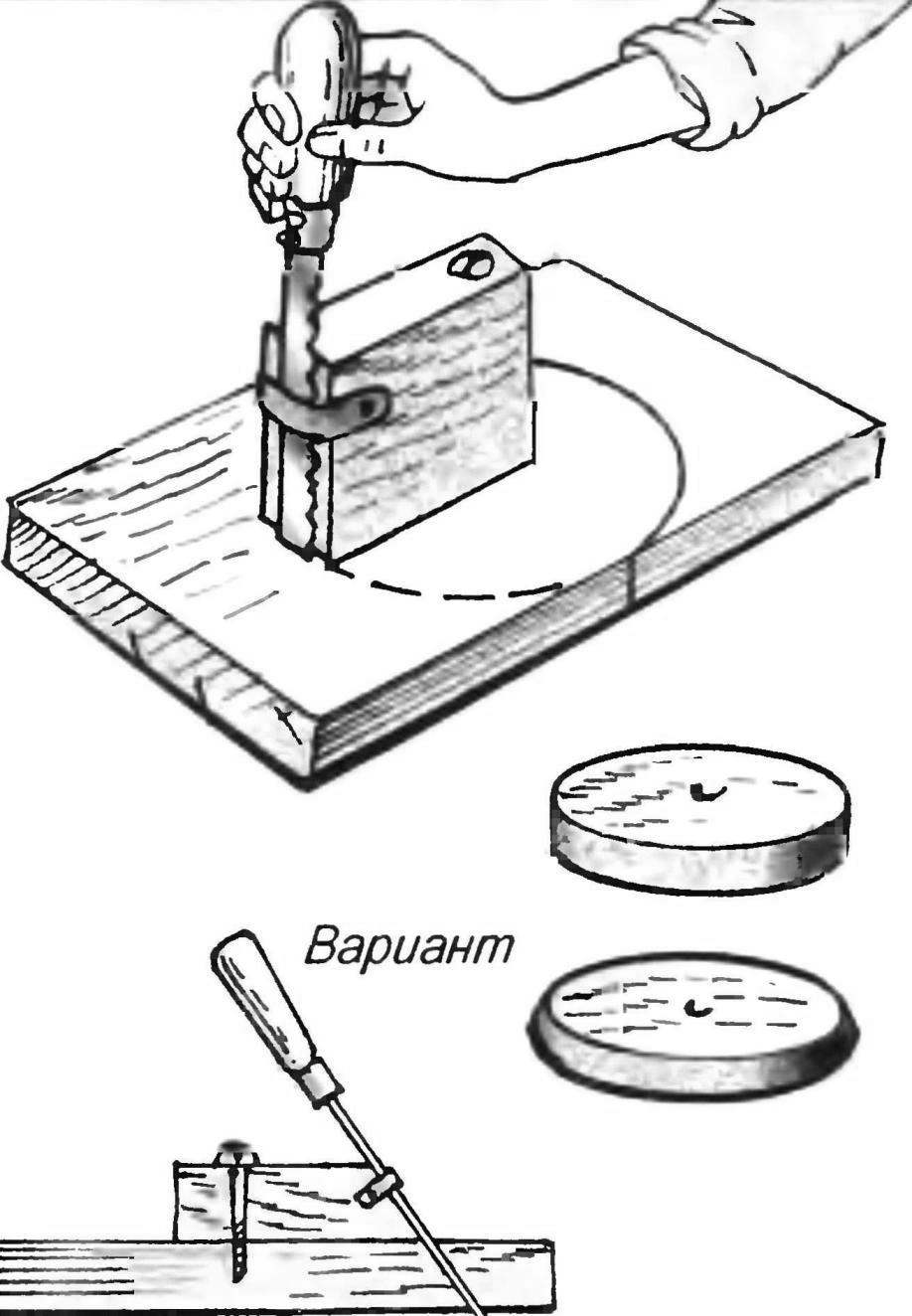 To cut a round hole in a Board or plywood quickly and accurately will help offer a simple reception. Bar of the desired length and cut saws — all that will be required, and how to act — it is clear from the figure. Interestingly, the bar with the tapered end will allow you to get a round hole with a sloping wall.
Recommend to read
WITH A COMPASS THROUGH THE WALL
If the wall must be drilled through hole, and the length of the drill is not enough, then this operation can be performed in two stages: the one on the other side of the wall. Drill to...
SLED TANDEM
Children are always fun to play and have fun together. Give them the opportunity at the winter slope, linking together a couple of sleds. But if you have to attach to front bar as shown...