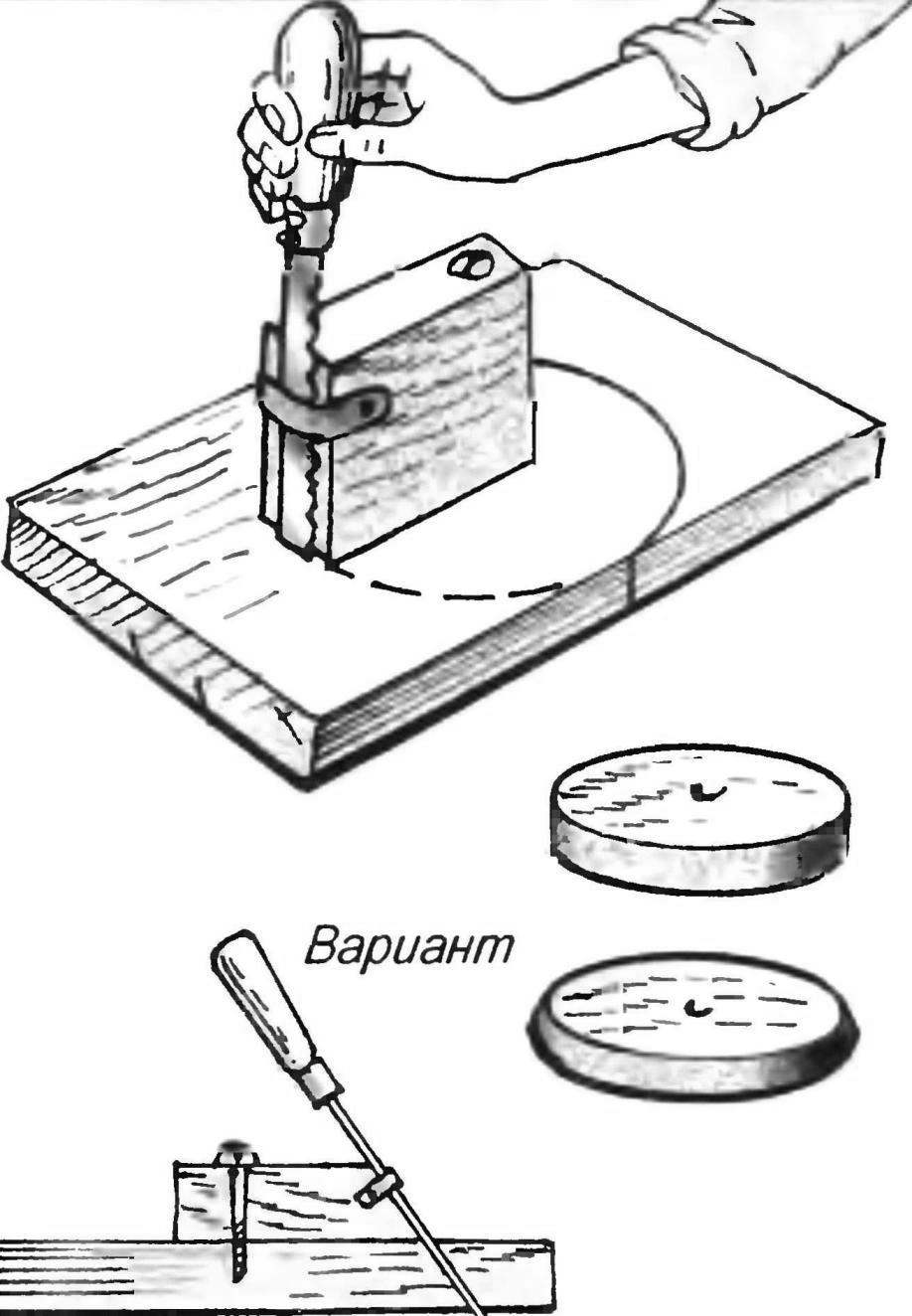 To cut a round hole in a Board or plywood quickly and accurately will help offer a simple reception. Bar of the desired length and cut saws — all that will be required, and how to act — it is clear from the figure. Interestingly, the bar with the tapered end will allow you to get a round hole with a sloping wall.
Recommend to read
THIMBLE SORTER
Small metal parts or, for example, lying on the table the needle is not so easy to grasp with your fingers. This can be done easily if you use... a thimble. Only it is necessary to...
CRAWLER MICROVIDEO
Agile, compact vehicle is vital, especially in the snowy and wooded areas. In some countries, for example, in the US, Canada, Japan, this problem is solved by the small-scale production...