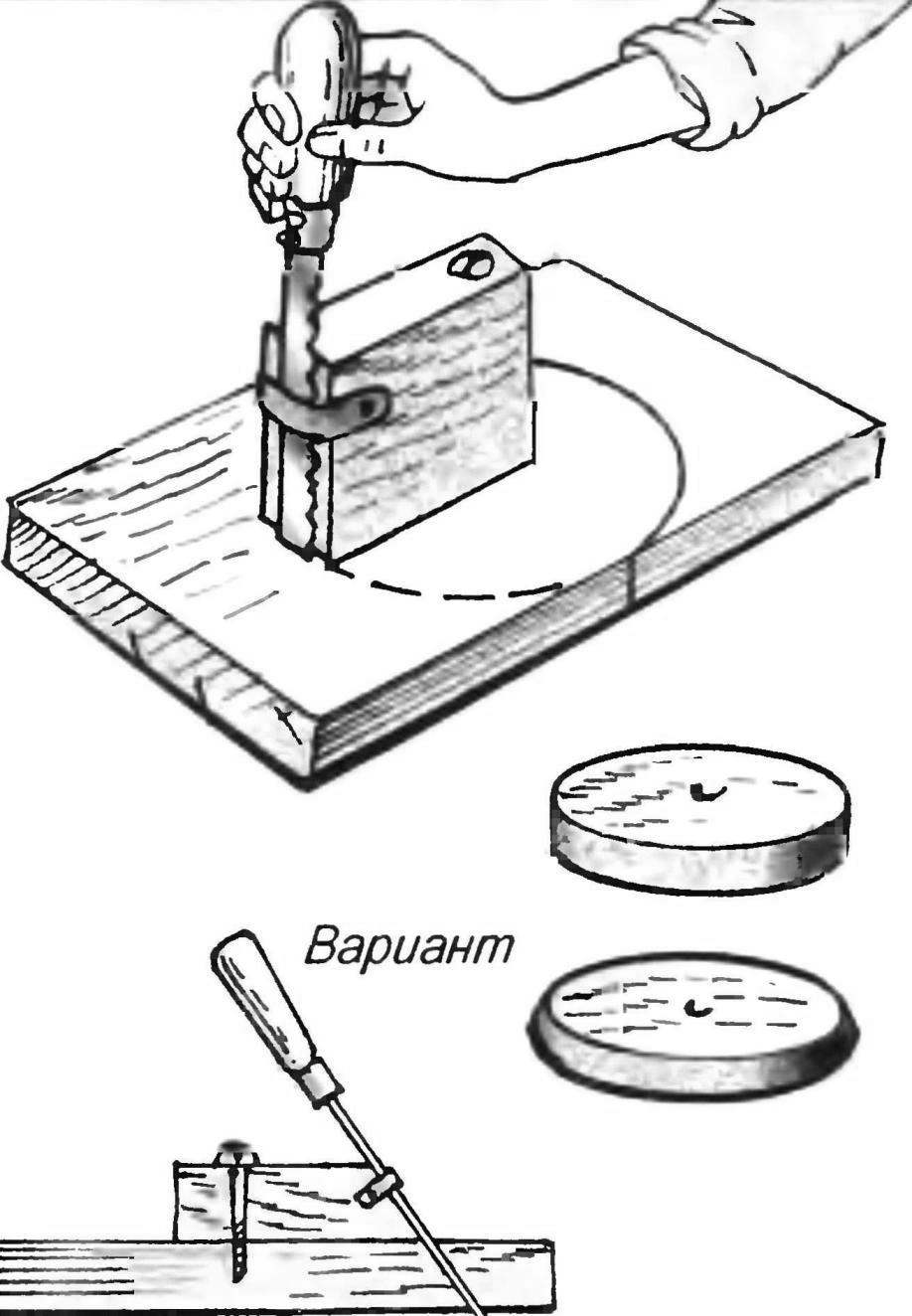 To cut a round hole in a Board or plywood quickly and accurately will help offer a simple reception. Bar of the desired length and cut saws — all that will be required, and how to act — it is clear from the figure. Interestingly, the bar with the tapered end will allow you to get a round hole with a sloping wall.
Recommend to read
DEL'TALET ON A LEASH
A kite is considered to be the grandfather of modern aircraft. This harness motorless soaring leader was the first aircraft in the so long ago, when there was still such thing —...
ELECTRIC PLUS SPINDLE
Electrocaloric (Fig. 1) consists of a spindle with a bobbin and flyer, electric motor, transformer and switch. The metal shaft of the spindle (Fig. 2) a console fastened to the rack on...