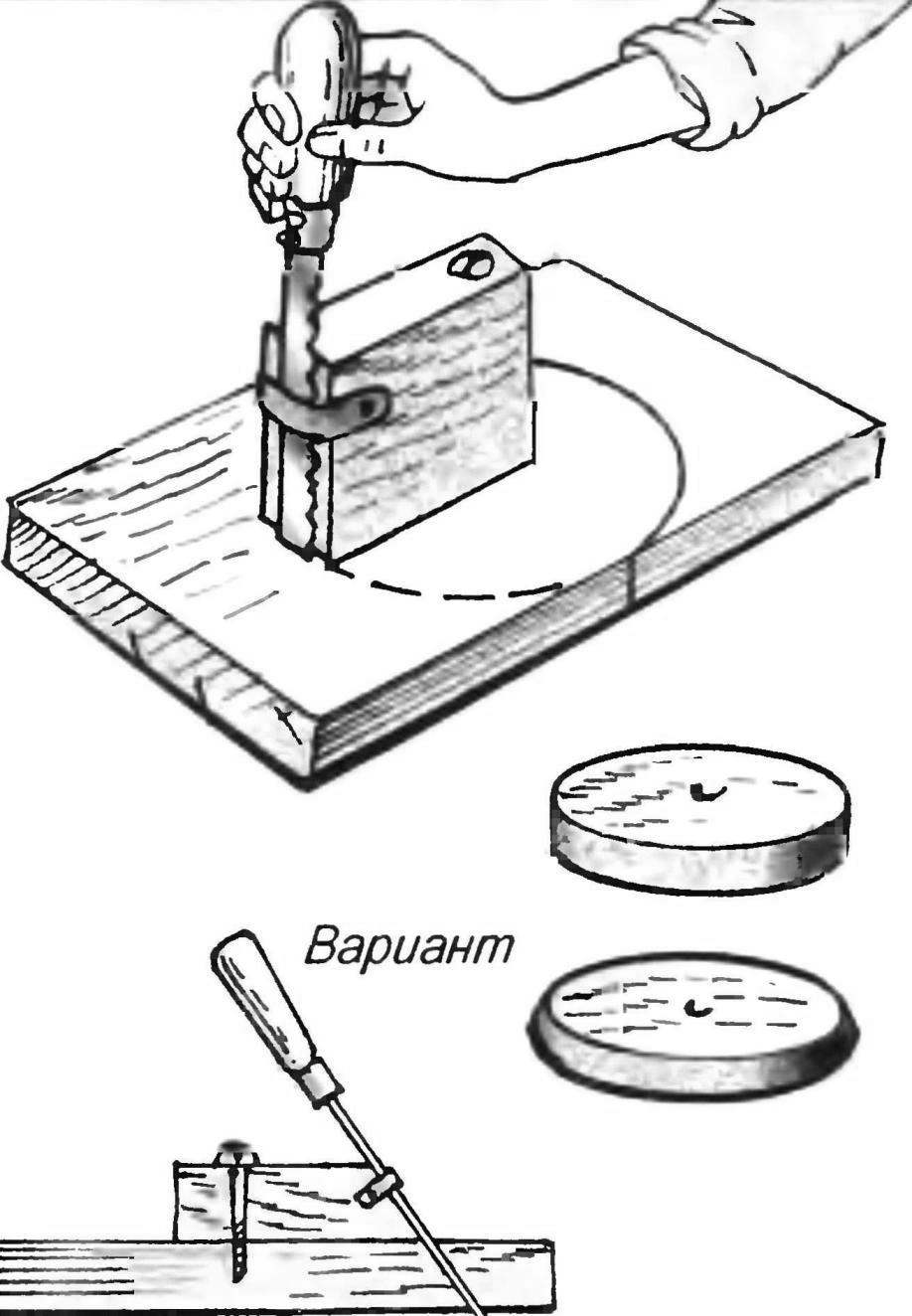 To cut a round hole in a Board or plywood quickly and accurately will help offer a simple reception. Bar of the desired length and cut saws — all that will be required, and how to act — it is clear from the figure. Interestingly, the bar with the tapered end will allow you to get a round hole with a sloping wall.
Recommend to read
MODELIST-KONSTRUKTOR 2007-11
IN THE ROOM: Public design Bureau: A. Elders. Wood on the chainsaw (2). Avtomatservis: R. Salikhov, I. Vasilyev, A. Achalov, R. Shaimukhametov. Brakes? On the check! (5). ...
THE VASE ON THE LATHE…
In Russia from time immemorial the master sharpened wooden utensils. If it was not supposed to paint her, then cut across the grain of the wood. The product was more beautiful than...