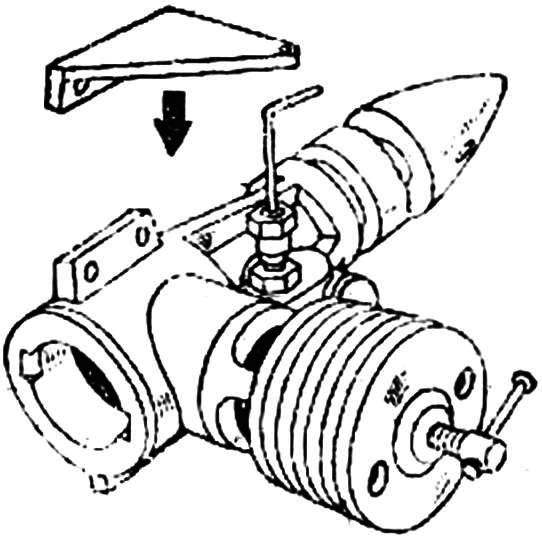 Many advantages in this model of micro-motors of the type
"meteor-2,5", CSTOM-2,5, "swift", "Falcon" and the like — with front-wheel distribution. But, installing them on the model of air combat or training, you go at some risk. The fact that a failed planting of the motors, as a rule, the needle breaks the needle valve or, even worse, damaged the nozzle.
The solution to this is quite simple: just cut it out of duralumin profile "area" 25×25 mm basic fuse and install it into one of the legs of the engine. Simple circuits, and make it quite easy, but it will prolong the life of the motor.
All the holes in the area serverlists in place: at first but the holes on the legs of the engine under the mounting screws, and then securing the engine turned nozzles and fuse on Motorama by adjusting the needle. It remains to put the details of the carb in place — the model can send the n flight. Even with the most serious "accidents" the jet now out of danger.
FEDOROV
Recommend to read
ACOUSTIC GUITAR
Acoustic guitar — a popular plucked string musical instrument (in most varieties of 6 strings), the sound of which is due to the vibration of strings is amplified by resonating hollow...
THE STAND OF THE REMNANTS
A prudent owner, before commencing any thing, first think, how rationally manage the available material in the waste it left as little as possible. And yet without residues not do. But...