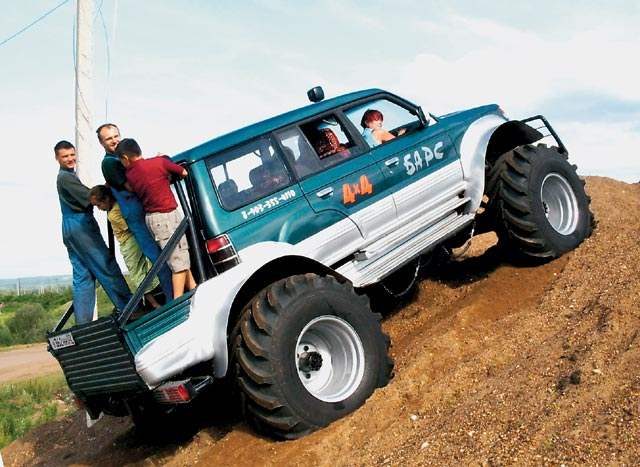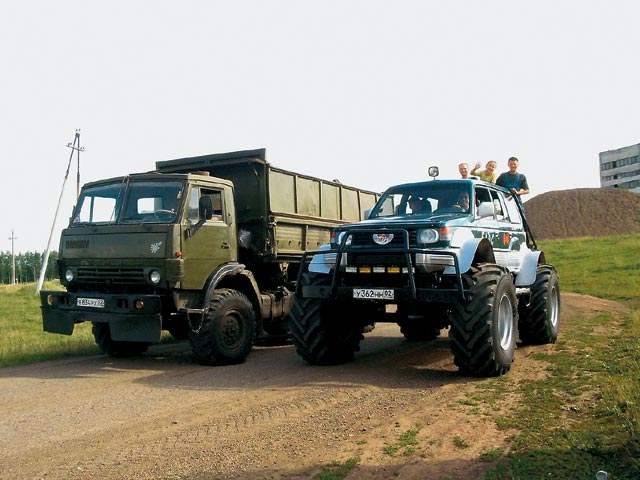 The letter came from the Bashkir village of chishma from the subscriber of our magazine Damir Danova. Damir talks about his neighbor — the avtokonstruktor-enthusiast Alexei Maskaev, which, while still in school I started to build different machines.
In the photo — the last and most interesting of all-terrain vehicle created by Alexey with his friends. It is assembled on the modernized chassis of GAZ-66; wheel set: wheels from GAZ-66 and rim from the tractor T — 150, the tires are also from the tractor T-150; the body is altered from "Mitsubishi Pajero".
The car's traction enviable: he easily overcomes impassable swamps and half-meter hurdles. And on the highway, despite the large wheels, behaves confidently: without delay on the straights and roll on the turns.
Recommend to read
MOTOVILOVYM
I'm a longtime reader and a regular subscriber of your magazine. Send in edition of a photo made by me Motovilova, which often make field trips to set the mood... Motofloor, which was...
"ANT" OF SHOSTKA
Isn't it interesting microntroller built young designers syut city Shostka in Sumy region? "It is easy and convenient to operate by the authors of the letter. The wheel we took from the...