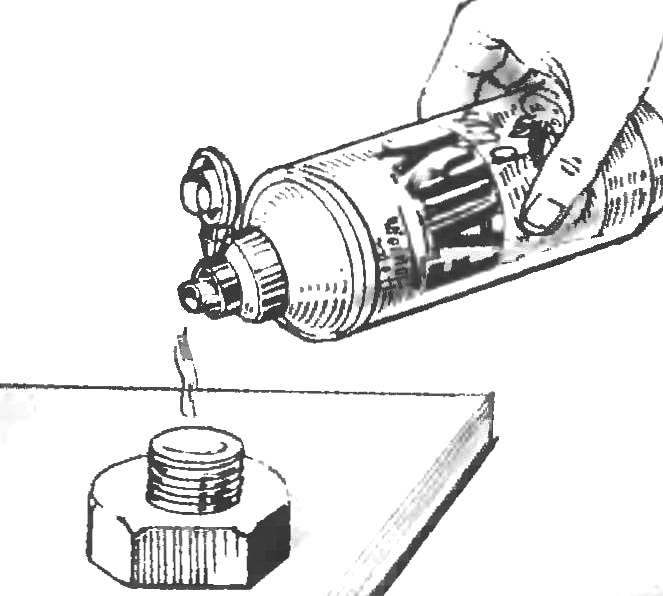 Loosen rusted threaded connection will be easier if you soak it with dishwashing detergent of a type of "Fairy", "Drop", etc. and leave for some time. Those funds contain components blacksony that will "eat" the rust without affecting the metal and the surfactant will help the liquid to penetrate into the most inaccessible of microsemi.
A. IGNATIEV, S. Osinovka
Recommend to read
THE BOLT CAP
Under certain operating conditions (e.g., vibration) threaded connections progressively'm quite unhinged by it. To avoid this, do not have to screw the lock nut: its role can play and a...
HANDLE COILS
Files generally are available without handles, and the latter may not be available at the time of purchase. To make them yourself is not everyone's strength. But this method is available...