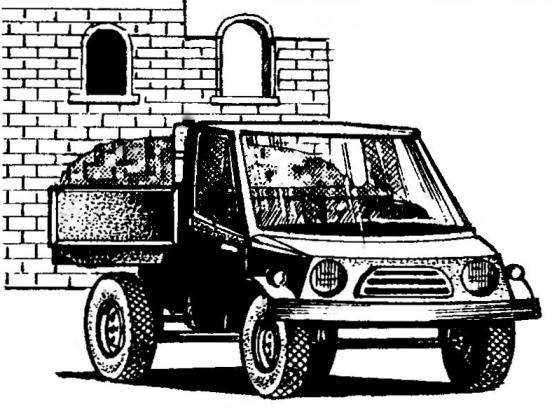 All work on the farm or village is a combination of construction, transport and purely agricultural work. And if to facilitate the latter, you can purchase various small tools and equipment — from the tiller to the tractor, all other works good except a trailer to a passenger car, truck for walk-behind tractor or scooter "Ant". Passenger car with a cargo trailer good for an asphalt highway, and to carry it peat or manure on unpaved roads, to turn on a dime or, God forbid, to reverse the lesson is that for a professional driver.
Walk-behind with cart is a suitable cargo vehicle, but it "pedestrian" speed and low permeability make any transport of goods in a long and tedious task.
Motor scooter cargo "the Ant" is also good, but it lack sometimes nullify all of his decent-tion. The main one is the lack of a fourth wheel'. The need to lay a third track substantially reduces the permeability of malogruzovaja, does not allow to pass between the wheel ruts and stones, makes it impossible to move as the ridges and troughs of the track. And "Ant" — lack the cockpit that turns the trip in the cold season or bad weather in torment.