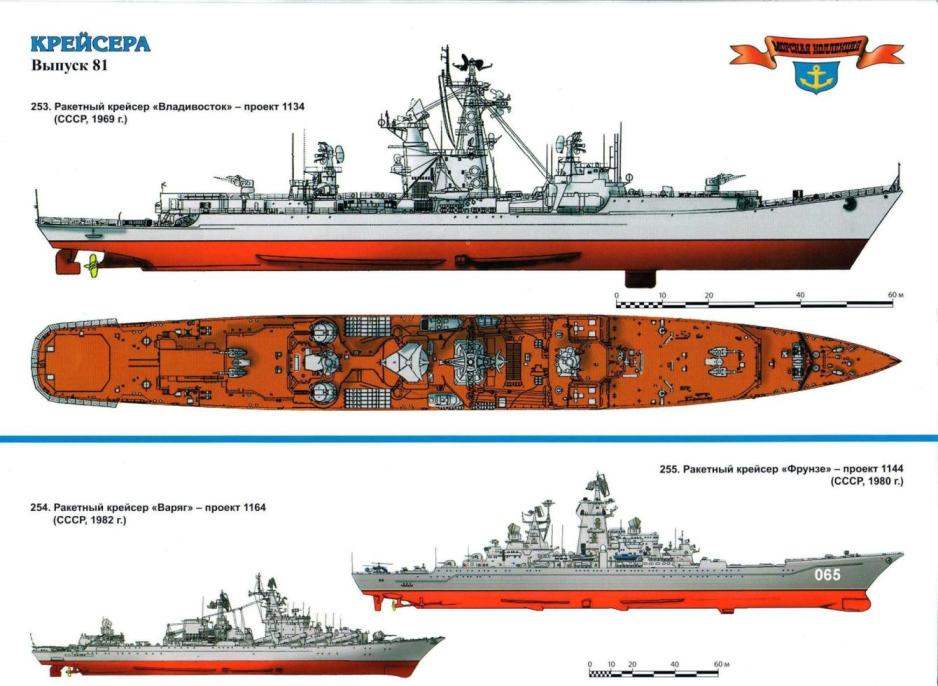 A clear success with the development of missile cruisers of the "terrible", in fact, the rocket ships of a new type, clearly required further development. However, before the "continuation of the Banquet" was a significant obstacle. We already talked about the fact that originally it was planned to build ten units, but the program rolled out to four. To a large extent this was due to the change in the direction of shipbuilding. Among the big surface ships in the first place came the anti-submarine cruiser, in fact a helicopter. In the absence of aircraft carriers even modest-sized "Moscow" and "Leningrad" at once were among the most valuable combat units. Of course, require additional care.
Here is the assignment and began designing a new variant of missile submarine, designated project 1134. (At the same time in connection with the new trends he had received and the nominal marking "the eagle"). It was assumed that these rather large "askitiki" can operate in the ocean, defending the "helicopter womb" from all sorts of attacks from under water, from the surface and from the air.
To counter the threat, the enemy aircraft a new type of decided to equip anti-aircraft missile complex "Storm" – the same weapon that carried themselves a helicopter. To reflect the surface forces of the enemy was checked cruise missiles P-35, tested on "formidable". However, if in the 58th project, they, of course, was the chief weapon, in the case of escorts felt that they would be used only in rare occasions. Therefore, the "halved" and the total number of launchers, and the control channels, leaving only two. As a result, "Berkut" could only shoot dvuhnitochnyj volleys are clearly inadequate to defeat any serious purpose, especially in terms of active anti-radar struggle. Later among the officers there were craftsmen, nalivshiesya to shoot a full volley of 4 missiles, controlled by a regular radar, but only on direct radar visibility.
However, according to the idea of designers substantial assistance to the operators on the ship could have a helicopter, this time normally. In the version of targeting it could broadcast to the ship "picture" from your locator where you can select a target and automatically enter the coordinates into the control system of the rocket just before launch. System, for 60 years very advanced, but not the most reliable in the changing modern naval battle.