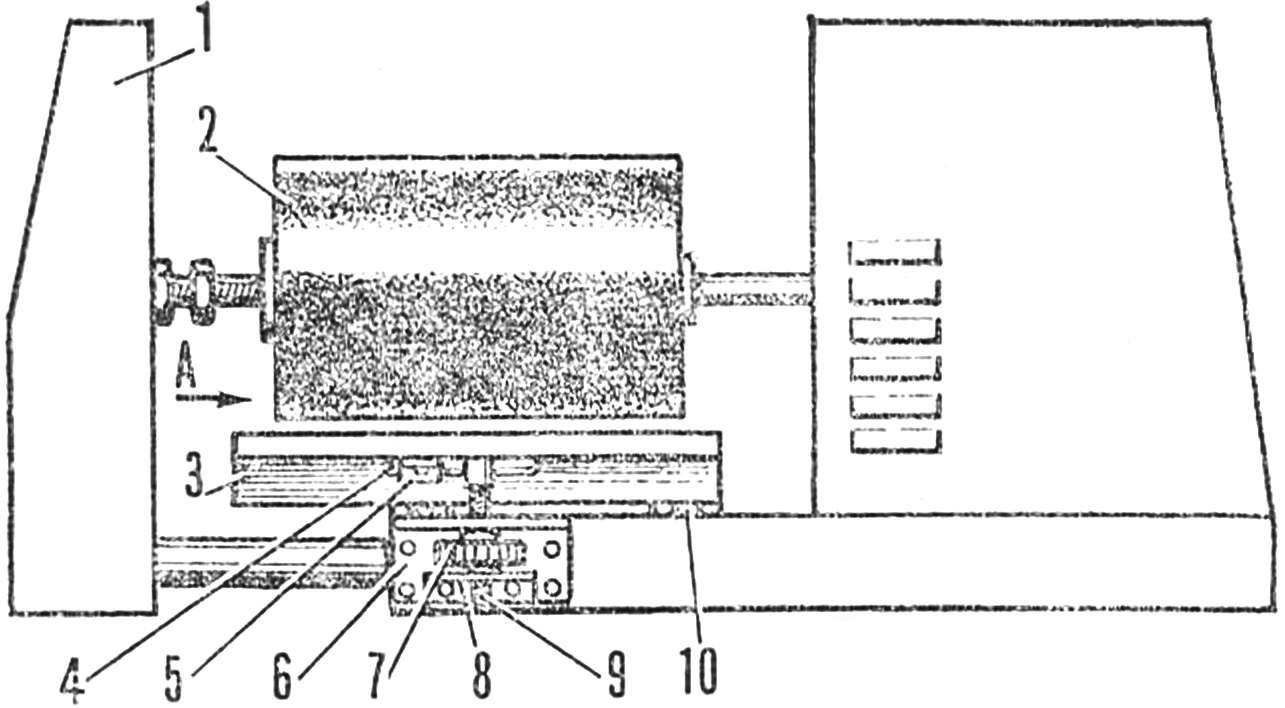 UK-4: NEW POSSIBILITIES. I already told on the pages of "M-K" about his upgrades convenient desktop stanochek UK-4 "Skillful hands". Today I want to share another device to it, allowing for sanding and polishing flat parts and, if necessary, to obtain from them a thin plate and even veneer. I use it for more than three years and are very happy. Recently I have improved a little, and now it is possible to grind the plate thickness of from 0.3 to 10 mm with a precision up to 0.05 mm.
The grinding attachment consists of a drum under the sandpaper, tilt the table for sanding the workpiece and the node adjusting its tilt and thickness of cut layer of material.
Sandpaper wraps around the drum and is fastened to the strap with screws M5 inserted into the groove wpoty. It is desirable to have two such drum — a large and fine sandpaper for rough and finish machining of wood. The drum is machined from beech or birch. It has an axial hole for motor shaft, bearing and fasteners and a longitudinal groove under the bar, which is made of hard wood such as hornbeam.