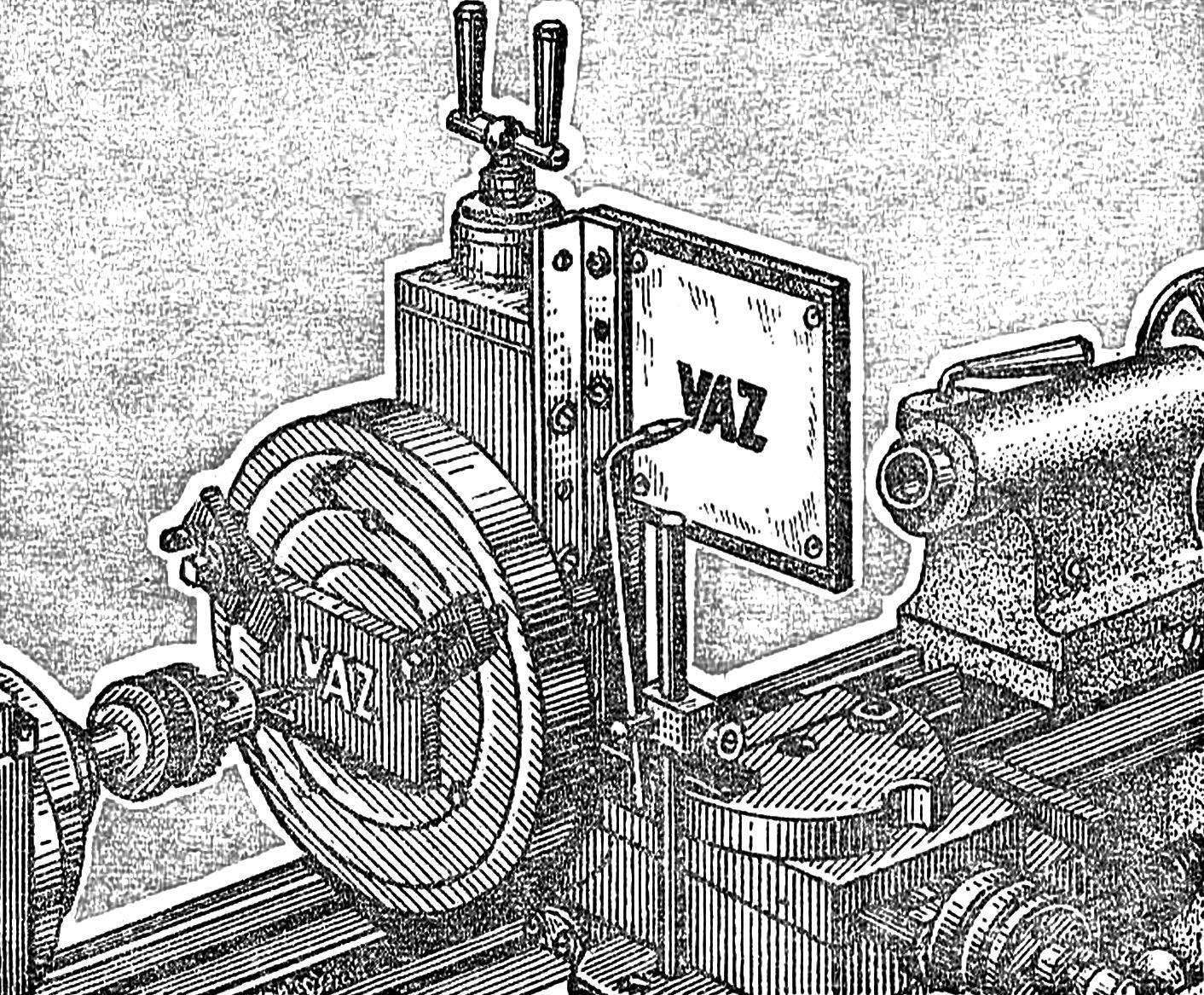 In the production of parts in various circles of technical creativity there is often a need for end and face milling. In this case, will not always be able to help out and table horizontal milling machines.
But such operations, if we apply our proposed device, you can use an ordinary screw-cutting lathe model TV-4. It is very simple in design, and at the same time, its application significantly extends the functionality of the machine.
The main detail of the fixture — bracket mounted on the longitudinal support of the machine is removed the carriage. The last (POS. 2 in figure 1) is positioned vertically, which is secured by two bolts to the front wall of the holder; the tool holder when it is removed. Faceplate 3 with the 4 clamps included with the machine TV-4 is fixed on the axis of the fixing of the tool holder with the nut. The workpiece is clamped by the clamps as usual.