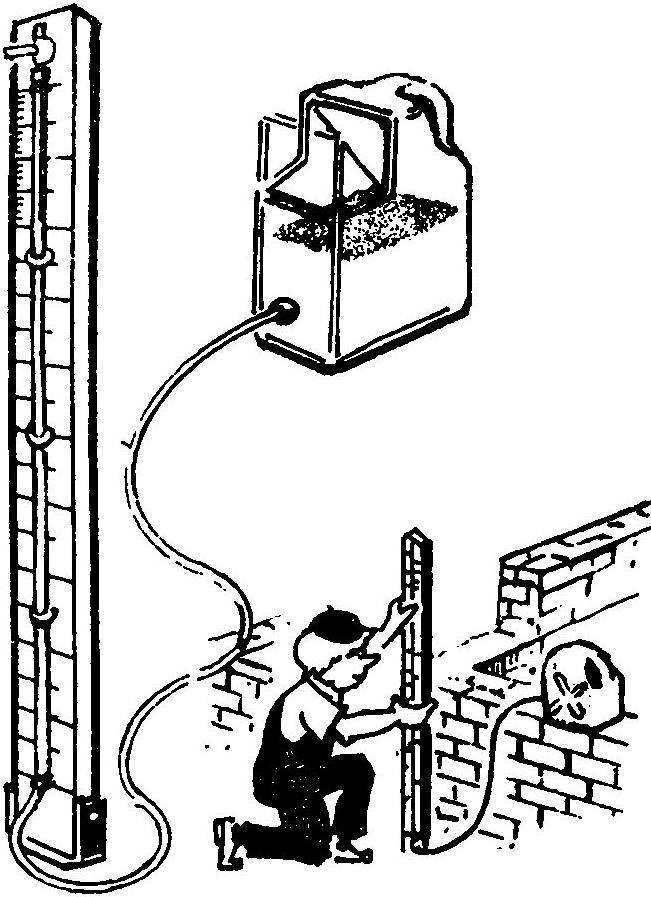 In the construction of the great importance of the so-called mark (vertical dimensions, the count of which produce from the finished floor level of the first floor). When you craft a tool, operating on the principle of communicating vessels, and installing the canister so that the water level in it corresponded to the zero mark, you will be able to defer all vertical dimensions of the building.
Recommend to read
"ACROBAT" – AEROBATIC …SNAKES
The first flight of kites I started to build in 1978. Dozens of options are made over four years, helped to define the tests, experiments and subsequent revisions to the best form and...
IN A CONFRONTATION WITH TWO ELEMENTS
"Competition motors"... These words you will hear today in any event — such was the struggle for victory in almost all sports classes. Ship-, auto - and aircraft modeling — all success...