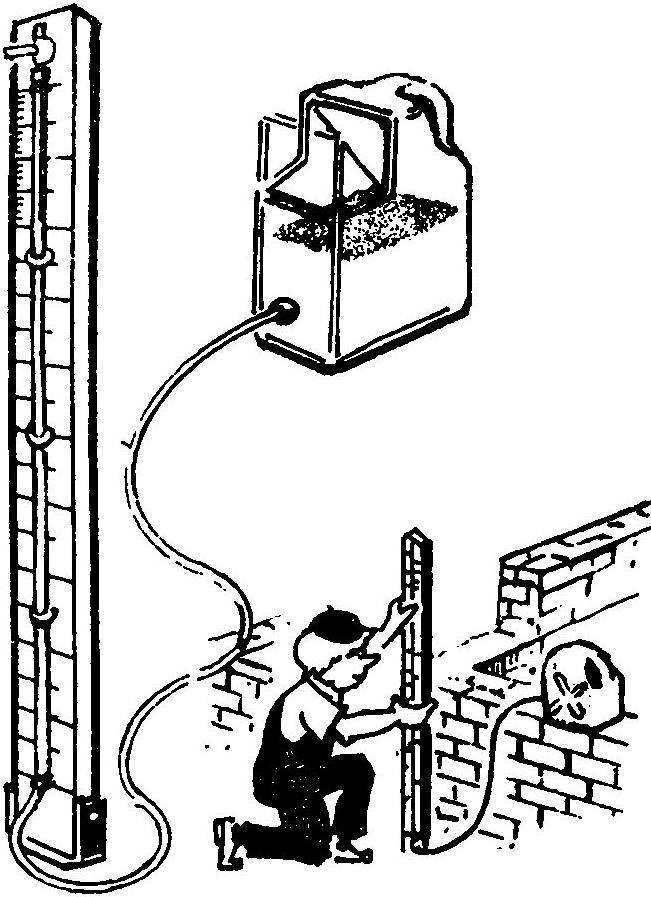 In the construction of the great importance of the so-called mark (vertical dimensions, the count of which produce from the finished floor level of the first floor). When you craft a tool, operating on the principle of communicating vessels, and installing the canister so that the water level in it corresponded to the zero mark, you will be able to defer all vertical dimensions of the building.
Recommend to read
ACCORDING TO THE PRINCIPLE OF COMMUNICATING VESSELS
...it is possible to make a device for determining the marks in the construction of garden buildings. For this you will need a long hose with transparent bits filled with water.
THE SPIRIT LEVEL TUBE
To control the horizontal position of the parts and elements of building structures typically use a bubble level. To as, for example, to check the position of the roof ridge or panels,...