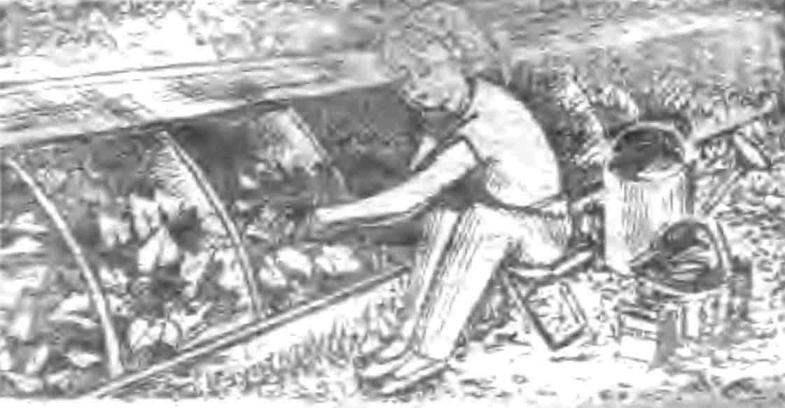 The third year of the Soviet people are working on implementing the Food program of the USSR adopted the may (1982) CPSU Central Committee Plenum. And not only adults. A contribution to the national Treasury Affairs on improving the supply of population with food making pioneers.
They grow new high-yielding culture in the school experimental plots, to produce various agricultural tools, building motorized means of mechanization. And the city guys were not inferior to the rural areas. The circle members autocostruzione of the Palace of pioneers and pupils named after Krupskaya Bauman district of Moscow made, for example, a greenhouse that is simple and available for any repetition in the technical circle. On
how to construct the greenhouse, we asked to speak to the head of the circle of autocostruzione Konstantin Ivanovich KRUGLIKOVA.
The design of the greenhouse, in General, traditional is a box with a vaulted roof made of plastic film. The material of the sides of the box — tree, or, as we do, the slate, it is more durable. Between the sheets of slate connected by aluminum corners and kadmirovannye with M5 bolts.
To the side walls in increments of one meter screwed bearing, which must be mounted arc of the arch. They are made of aluminum gymnastic rings Ø 900 mm. the Last cut and the pattern extended up to Ø 1200 mm.
Half of each newly acquired circles are used for arcs, and cut and impramine the ends for supports. They are connected by steel rods, pressed into the support.