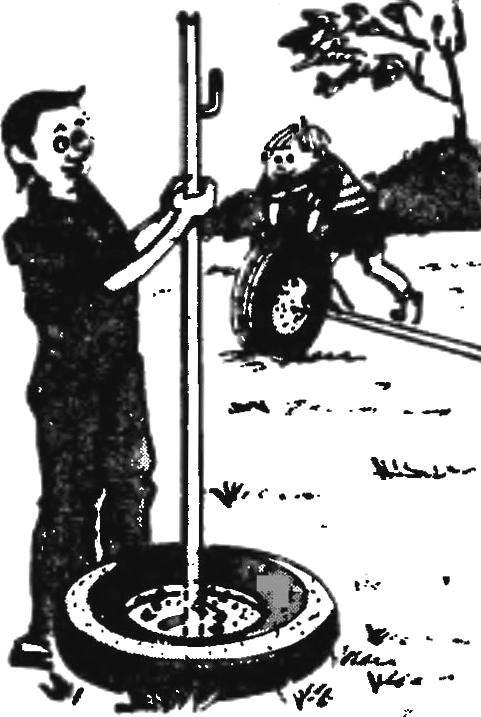 In the yard, on a personal part, in the country there is often a need for reliable stand — for example, for tensioning the rope when sosne linen. But at the same time if necessary, but this rack was removed and not interfere.
Such mobile and at the same time sufficiently stable construction can be obtained if a worn automobile tire to pour concrete, placing it in the center of the metal pipe.
When the need for this stoine disappears — it is easy to clean. It's enough to tilt the tube: the wheel will stand vertically, and it can roll to the desired location.
Recommend to read
THE NOVELTY OF THE ICE SEASON
Is it possible sensationalism in modern automodelisme? Honestly, the boys of our group were sure that no. It seemed to them that has long been found-perenity all the design options and...
GRIND FOR COBS
As described below, the thresher works on the principle of rolling corn cobs in the progressively narrowing gap formed between the cylindrical drum and concave with rubber surfaces. Cob,...