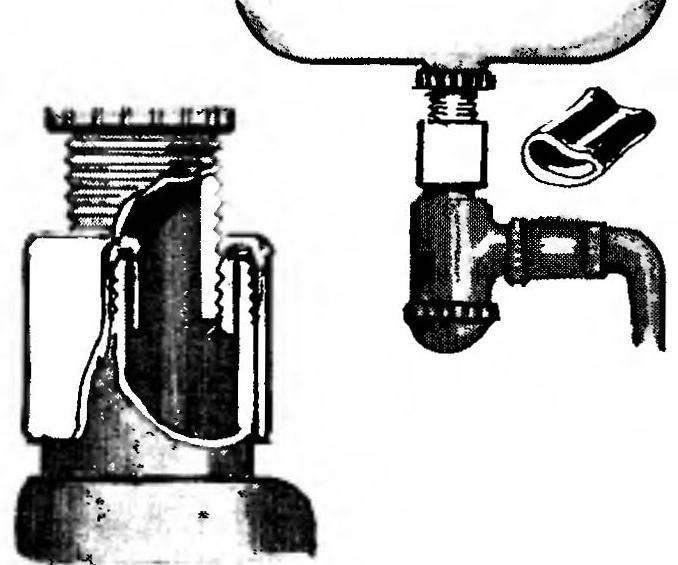 What will you do if the sink burst the plastic nut connecting the trap with the exhaust pipe or a sink, and a new one in the store to buy failed? From the tan situation, I came, putting on the threaded portion of the siphon segments of Cycling cells measuring approximately 60 mm, and the free end bent inward of the siphon, as shown in risunke. Prentice confirmed — a leak is excluded.
L. LIEBESNY, p. lebyazh'ye, Leningrad region
Recommend to read
The MiG-27
The MiG-27 with a laser sighting system "Kyra" based on fighter-bomber MiG-23БК. In contrast to the predecessor, the air intakes have become unregulated. The first flight took place in...
SIGHT – CHAMPIONSHIP
The magazine "M-K" in the last few years has published a number of interesting patterns with rubber motor, with an unusual decision nodes, and technological methods of their creation....