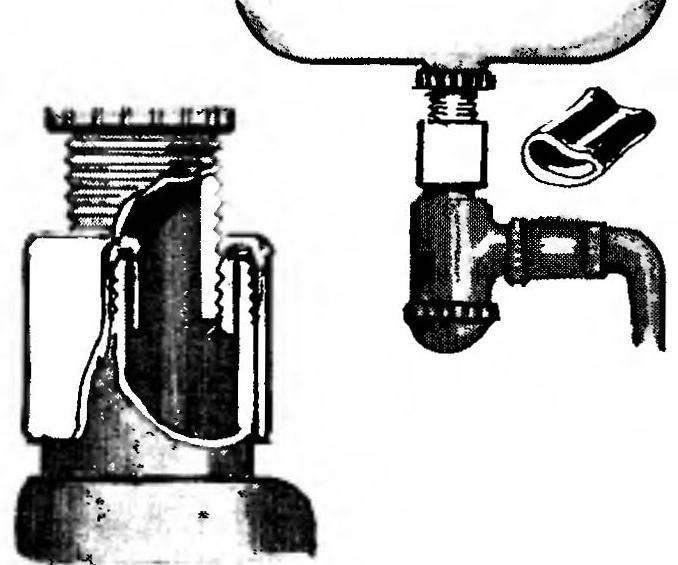 What will you do if the sink burst the plastic nut connecting the trap with the exhaust pipe or a sink, and a new one in the store to buy failed? From the tan situation, I came, putting on the threaded portion of the siphon segments of Cycling cells measuring approximately 60 mm, and the free end bent inward of the siphon, as shown in risunke. Prentice confirmed — a leak is excluded.
L. LIEBESNY, p. lebyazh'ye, Leningrad region
Recommend to read
ASSISTANT GROWER
The naturalists and the growers, this set is for you! If before you were with him in the greenhouse a whole bunch of different instruments, but now they are all unified and United in a...
AND THEN CAME JACK…
In the last issue we talked about last representatives of cruisers with over 20 years of ex-one of the most important and revered ships in the fleets of all the major Maritime powers....