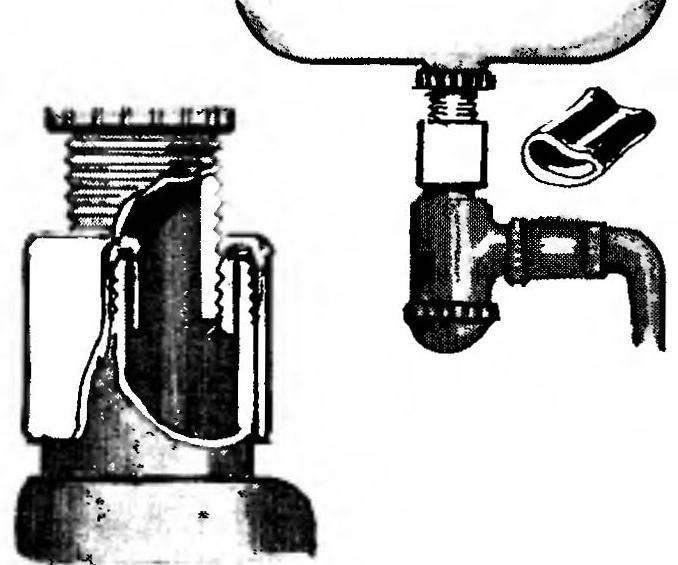 What will you do if the sink burst the plastic nut connecting the trap with the exhaust pipe or a sink, and a new one in the store to buy failed? From the tan situation, I came, putting on the threaded portion of the siphon segments of Cycling cells measuring approximately 60 mm, and the free end bent inward of the siphon, as shown in risunke. Prentice confirmed — a leak is excluded.
L. LIEBESNY, p. lebyazh'ye, Leningrad region
Recommend to read
OF EGG CONTAINER
Offer to store small bolts, screws, nails, nuts and washers, and any other such trifle — cell cardboard or plastic container from under the eggs.   V. GOLOVASHIN, Rybnoe, Ryazan region.
CHOCOLATE STORAGE BOX
Every home handyman tries to have a stock of various mounting small items — nails, screws, bolts, nuts and washers. For them it is necessary to use a variety of boxes, jars, vials....