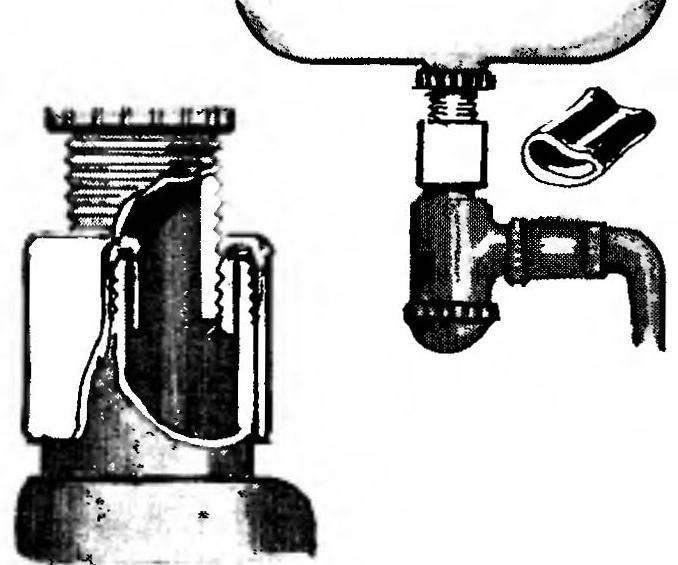 What will you do if the sink burst the plastic nut connecting the trap with the exhaust pipe or a sink, and a new one in the store to buy failed? From the tan situation, I came, putting on the threaded portion of the siphon segments of Cycling cells measuring approximately 60 mm, and the free end bent inward of the siphon, as shown in risunke. Prentice confirmed — a leak is excluded.
L. LIEBESNY, p. lebyazh'ye, Leningrad region
Recommend to read
"…TO UNWIND THE YARN,"
Fingering binder "Modeller-designer", I found in No. 11 for the year 1978 note "Fixture austere". It was about the simplest device which can be used to facilitate the rewinding of the...
STEARMAN PT-13/PT-17/PT-18
In 1933, the designers of the American company "Starman" designed the training aircraft, with a motor 215 l,p, called the "model 70". It was an all-metal biplane with fabric covering,...