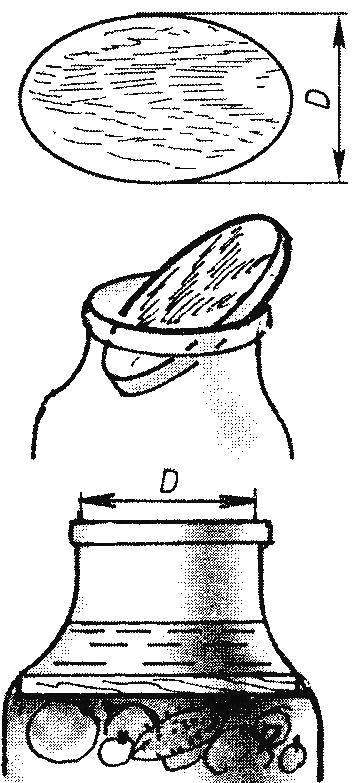 Whatever containers for homemade pickles — from pans or buckets to the barrel after filling in the experienced owner necessarily puts on top of the circle, and his oppression: a stone or another heavy object. Harder to do that if the pickling is carried out in three-liter jar. However, it has the crush can provide and the circle, when to give it an oval shape with the width of the hole banks: just put it inside and turn it so that the long side of the mug rested on the shoulder of the neck of the jar.
Recommend to read
FLYER AS OPPRESSION
It is known that all the pickles are well salted and maintained, if on top of them has any oppression: a rock Bank with water. However, it is possible to dispense with traditional...
THE BRUSH DOES NOT DRY UP
If in a plastic cover for glass jars to make the appropriate hole for the handle paint brush, "kill", as the saying goes, "two birds with one stone": and the paint in the Bank will not...