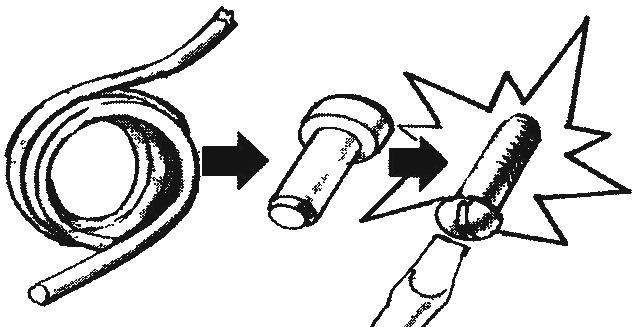 The screw securing the knob or handle on vodozabornoy valve (valve, tap), made of bronze or brass. If it's lost or fallen into disrepair — not to screw in its place steel, even briefly, thereby creating future additional problems. It will rust very soon, and remove it from the stock will be difficult, if not impossible. Take a screw of copper (in extreme cases, of aluminum) rivets. If rivets not, it is possible to "plant" of a suitable piece of appropriate wire.
GLUKHOV, Saransk
Recommend to read
TO HELP THE GLAND
Utilities are widely used shut-off valves — they are in all water inlets in the house and each apartment. Earlier these devices were made of iron or steel: casing — cast iron, and the...
FROST IS NOT TERRIBLE
In water supply systems in many country houses used vibration submersible pumps "Rucheek", "Baby" and the like. They are comfortable, compact, require no maintenance, but in winter when...