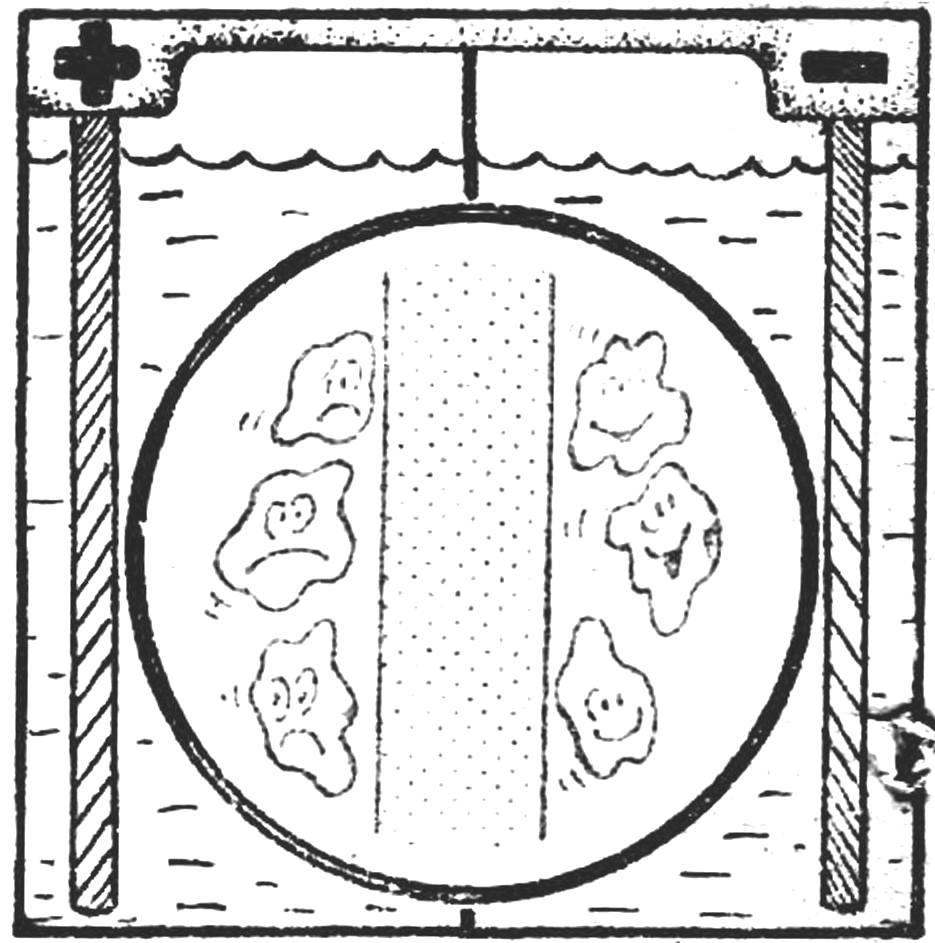 The water treated by an electric current, acquires new properties: some of it manifests itself as a weak alkali solution and the other acid. When activated in this way the water felt on animals and plants, it was found that the liquid with alkaline properties were the stimulator, and one that bears signs of acid inhibits the growth of microorganisms and cells of living tissue.
Device for water activation is valid.
The water tank contains two electrodes, between them, a partition made of canvas or plastic. When the plate serves a high constant voltage, in the electrolysis vessel occurs. After off-gassing a liquid at the cathode has an excess of Oh-groups — has alkaline properties. At the anode produced an excess of ions N — in this zone, the water becomes acidic properties. The mixing of the tank contents prevents the diaphragm wall, letting in only a weak current, generated by ion drift.