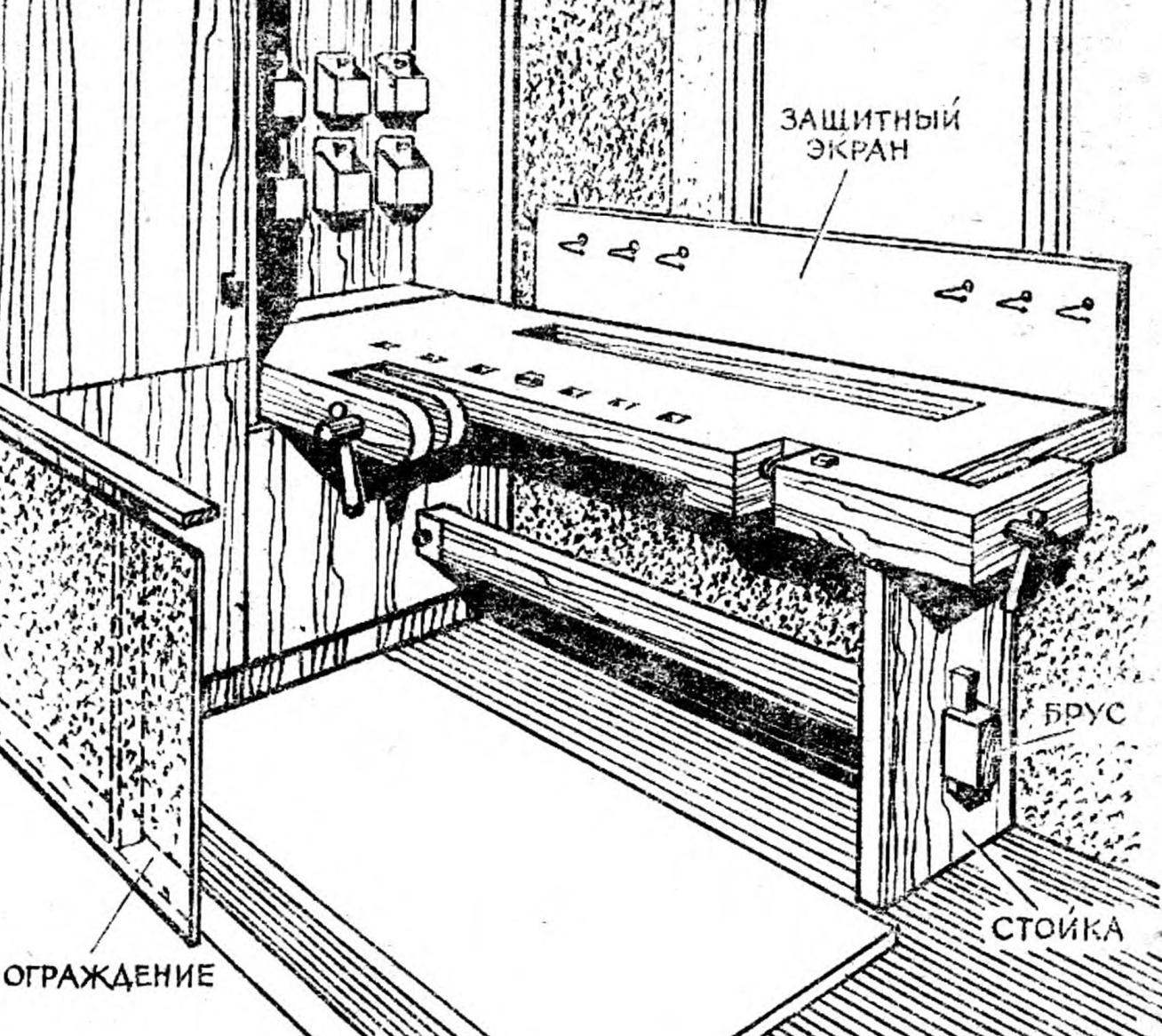 Loggia, balcony — a kind of additional area of the apartment. However, it is not particularly large, but how efficiently we use these "extra" square meters? After all, a reasonable approach here is simple to organize the area in the summer (even put up a cot for sleeping), mount the Cabinet to the tool, household items, sports equipment. Finally, to equip a place for carpentry and plumbing work. How to do it?
Look at the illustrations. Here is an example solution to the interior of the loggia with built-in Cabinet, a partition, the latter simultaneously performs the role of the pantry, and a small carpenter's workshop. With modest dimensions — Sirima 420 mm, length 1380 and the altitude of 2500— 2700 mm — it is quite versatile. In one of his compartment can be stored and sports utility supplies, and the second is a folding workbench.
The basis of Cabinet design — three vertical bearing a shield attached to them the doors, the bars and overhead shelves.
Desk consists of a bench with two vices cover — front and rear, and holes for clamping and combs.