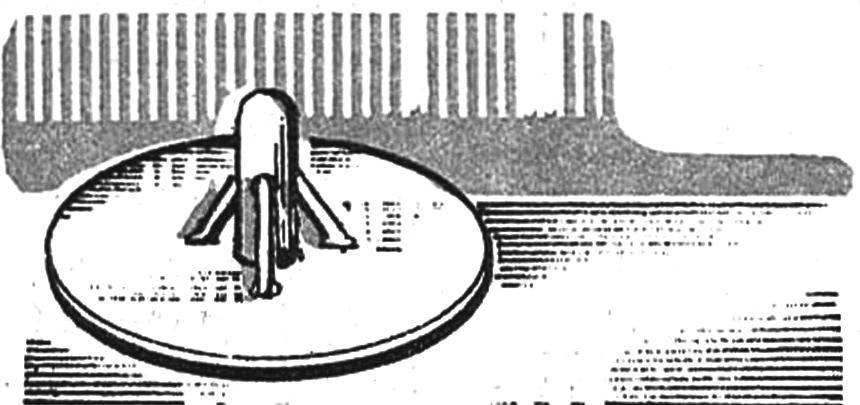 On my tape deck broke the teeth of podcatching. Tried to replace the whole unit, but . to no avail. Had to find a way out. Broke off three teeth from metal combs heated over the flame and, holding with tweezers, melt is broken. Appearance is not deteriorated, and podcatching reliably serves more than three years.
I. GURFINKEL, Kherson
Recommend to read
"SOFT" SHOVELS
When working with bulk materials shovel is indispensable, as it improves productivity due to the increased volume of its "bayonet". This advantage can be used and the collection of...
FLYING OVER THE WATER
Today we offer modelers an unusual material. If the majority of the publications was based on existing research and was devoted to the already realized results of the design search, then...