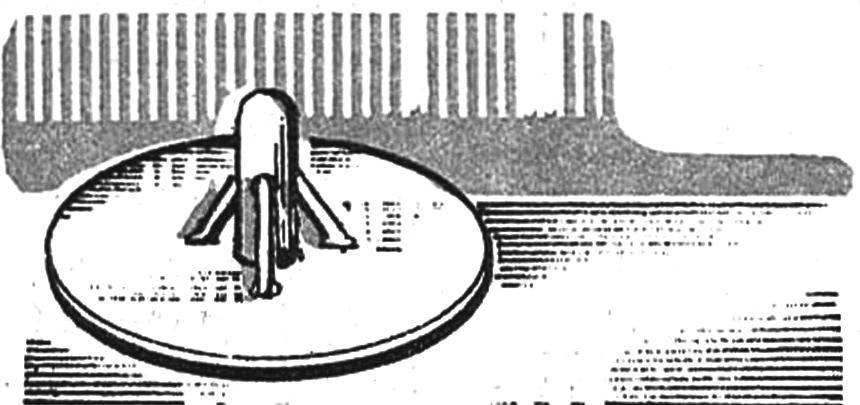 On my tape deck broke the teeth of podcatching. Tried to replace the whole unit, but . to no avail. Had to find a way out. Broke off three teeth from metal combs heated over the flame and, holding with tweezers, melt is broken. Appearance is not deteriorated, and podcatching reliably serves more than three years.
I. GURFINKEL, Kherson
Recommend to read
BELTS GLOVES FROM
An open belt is rubber ring at the tape recorder or a player — it happens not so often, but because surprised. However, a good housewife can always find an old rubber glove. Select the...
AND HANDS INTACT!
Sharpen the saw — a simple matter, but it has the potential to injure your fingers on the sharp teeth. Use a cut rubber hose. It is sufficient to cut: it up and push on the part of the...