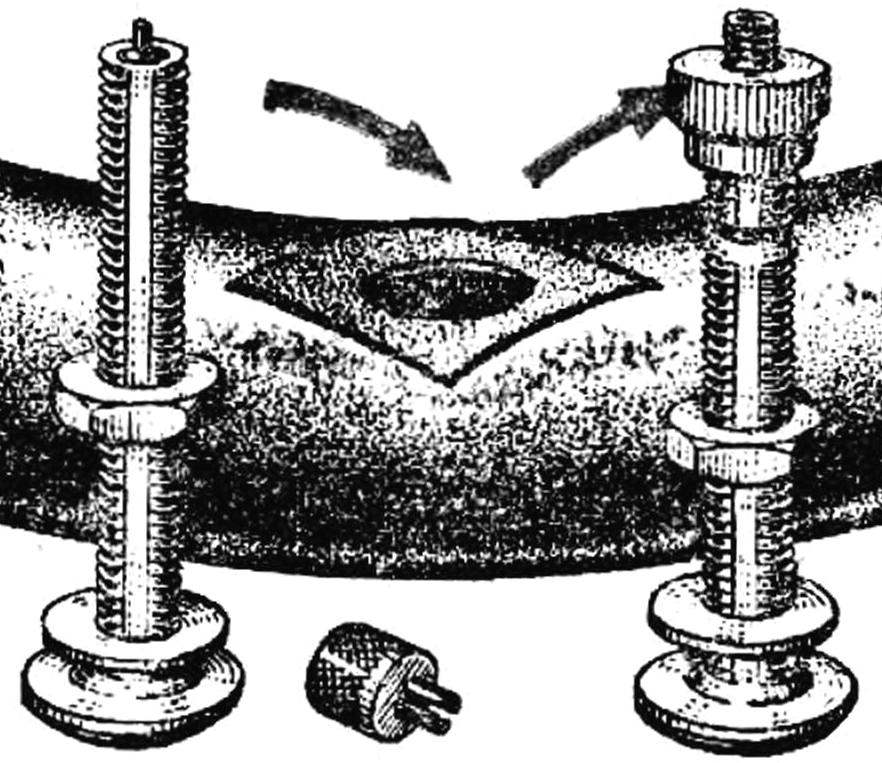 To pump bike camera conventional pump, it is necessary to work hard. And the difficulty — in nipple of the valve chamber. It is easy to replace the valve used on cars and motorcycles. However, my method is only suitable for the old, nezaboravnim valve chambers: remove and let go of the nut, regular valve, and check valve. Already have these on some bikes, for example, the well-known "Kama". There are to Kim and a pump with suitable hose. However, the hose is not the problem: buy a motorcycle and screw into velonas. The gains from this upgrade will show first pumping: faster and easier and keeps the "atmosphere" is more reliable.
A. KUZNETSOV, Orenburg
Recommend to read
WHEEL SAILING
In the last decade, especially popular among Amateur designers use motor vehicles on light wheels with cameras-Pneumatics. The amazing maneuverability of these machines prompted the...
HOT ON NAILS
This is an original and extremely simple device can perform a dual role: the stand, which is convenient to put hot pot, and a kind of roster that prevents it from cooling. In the latter...