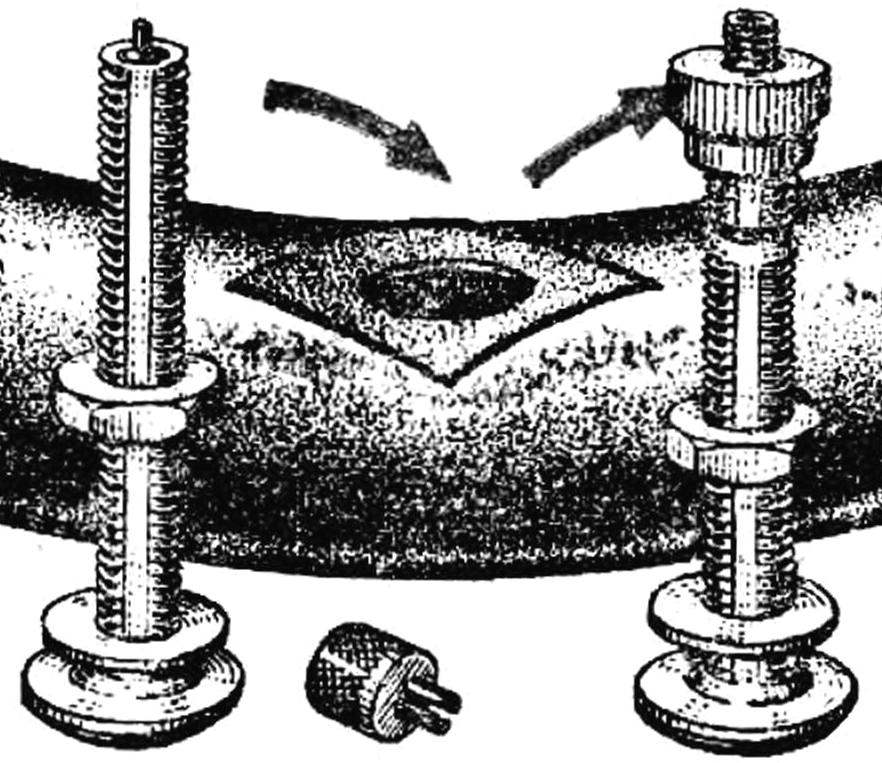 To pump bike camera conventional pump, it is necessary to work hard. And the difficulty — in nipple of the valve chamber. It is easy to replace the valve used on cars and motorcycles. However, my method is only suitable for the old, nezaboravnim valve chambers: remove and let go of the nut, regular valve, and check valve. Already have these on some bikes, for example, the well-known "Kama". There are to Kim and a pump with suitable hose. However, the hose is not the problem: buy a motorcycle and screw into velonas. The gains from this upgrade will show first pumping: faster and easier and keeps the "atmosphere" is more reliable.
A. KUZNETSOV, Orenburg
Recommend to read
DROPPER FOR CUSHION
In order to pokleit Wallpaper or paint anything now likely to use a roller than with a brush. However, if the brush you can just dip into paint, then for the cushion already need a bath...
ITS INSTRUMENTAL
Product handling abrasive tool (grinding) in most cases is finishing and finishing operation, ensuring high-purity and surface quality. Use it for rough work — cleaning workpieces from...