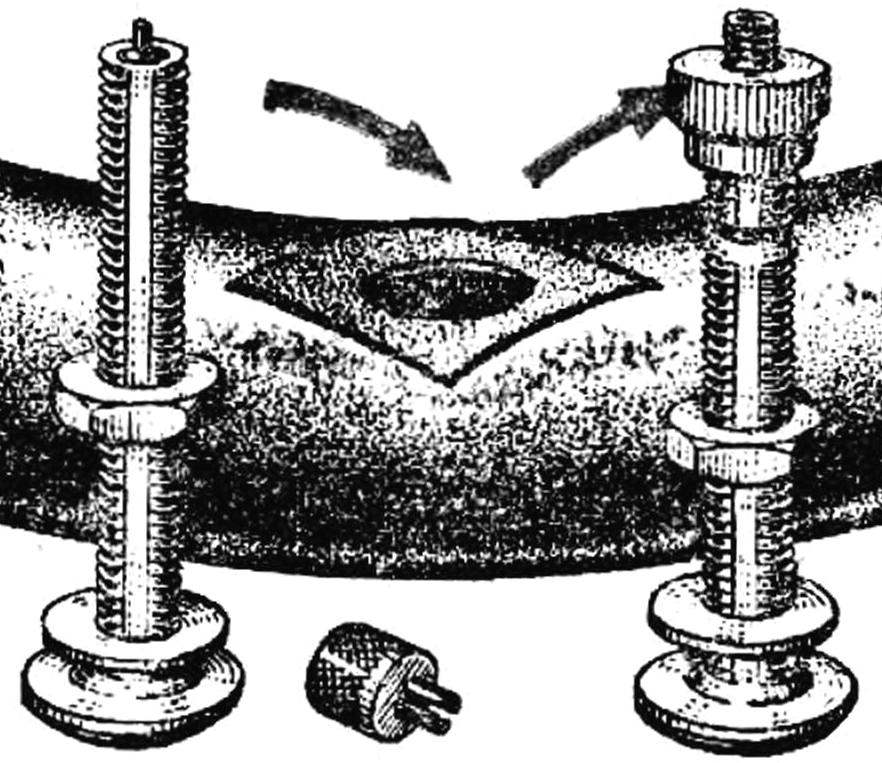 To pump bike camera conventional pump, it is necessary to work hard. And the difficulty — in nipple of the valve chamber. It is easy to replace the valve used on cars and motorcycles. However, my method is only suitable for the old, nezaboravnim valve chambers: remove and let go of the nut, regular valve, and check valve. Already have these on some bikes, for example, the well-known "Kama". There are to Kim and a pump with suitable hose. However, the hose is not the problem: buy a motorcycle and screw into velonas. The gains from this upgrade will show first pumping: faster and easier and keeps the "atmosphere" is more reliable.
A. KUZNETSOV, Orenburg
Recommend to read
MODELIST-KONSTRUKTOR 2001-05
IN THE ROOM: Public KB: V. Fun. The sky is for everyone! (2); A. Timchenko, V. Gribkov. Bronze medalist of the world (3). Small-scale mechanization: G. Vasiliev. Feeder layers...
HILLER-"PODRUCHNIK"
Tell us about your garden "helper" - a self-propelled motorcyce-cultivator with gauge device the Main purpose of this soil-cultivating Assembly is in the care of plantings of potatoes:...