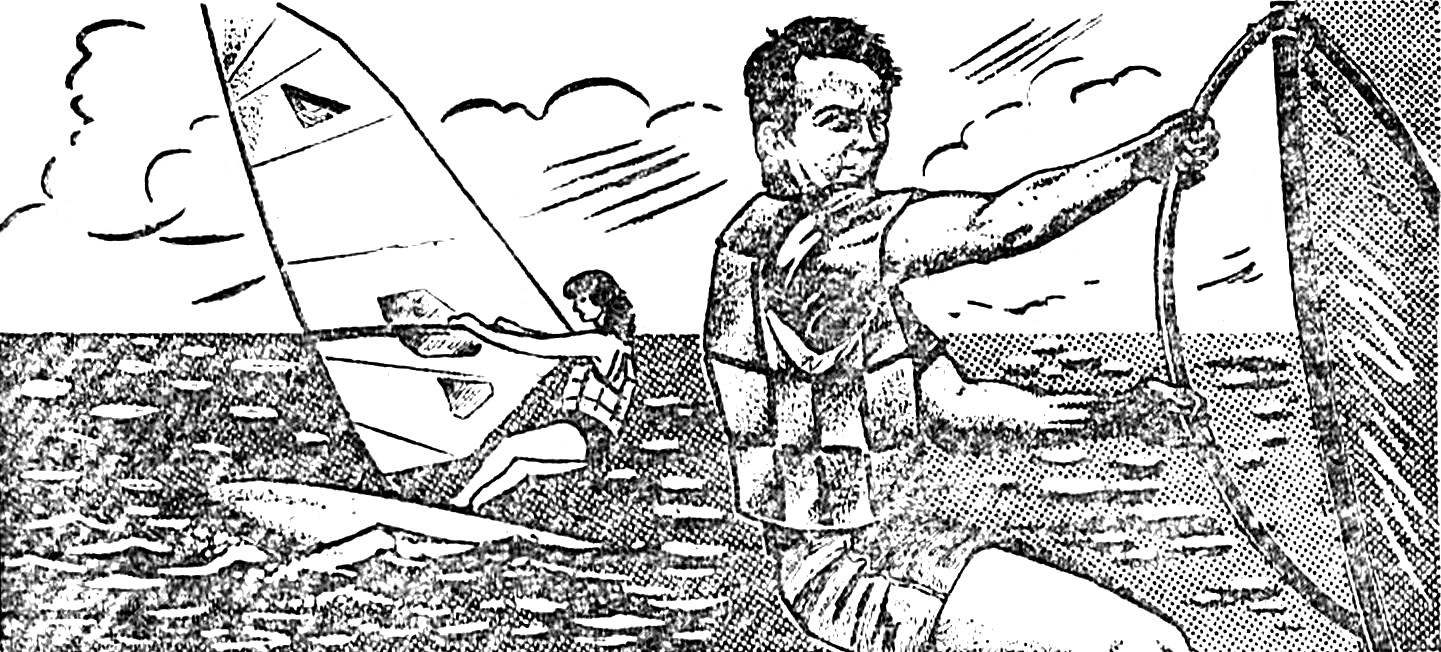 In two decades of Windsurfing technical equipment of the sport has undergone many changes. Through the efforts of enthusiasts Board sailing from clumsy boats, is a conventional surf surfer with a sail attached, turned into a projectile, embodying the latest achievements of Aero – and hydrodynamics and constructed of materials that previously were used only in aerospace engineering, for example, carbon fiber and Kevlar.
The evolution of Windsurfing was rapid. Still sailing the first generation boards did not have time to become obsolete, as there is a new type of ammunition called "windglider" (from the English word "glide" — glissirovat) and in 1980 received the status of Olympic class (more about it see in "M-K" № 7, 1982). And in July 1986 at the goodwill Games in Tallinn for the first time the country held a race on the shells akvata — new mini-sailboats, designed for high speed driving at planing.
General view of the "equity-370" (the numbers indicate the length of the casing) shown in the figure. Unlike windglider the shell is slightly keeled shape with a concave hull type "gull wing". The enclosure volume is relatively large, 230 HP Three longitudinal keel and sharp edges of the cheek provide access for planing at wind more than two points (3.3 m/s) For holding the Board in this mode when turns the Board have a characteristic obstruction along the entire length of the housing.