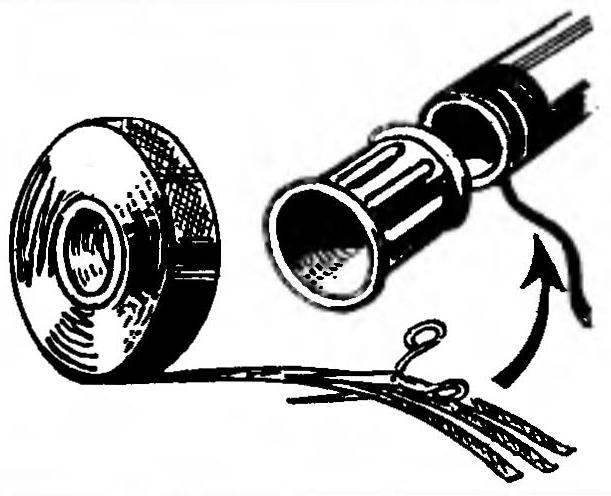 Regular fabric duct tape can replace hemp, which plumbers use to seal threaded pipe joints and faucets.
For this small strip you need to break into thin strands which are then twisted into flagella that can spin at screwing any plumbing fittings, and they will successfully play the role of a reliable sealing gasket.
Recommend to read
"LANE! VIRA!"
In the old humorous song about children's aptitudes and interests it was argued that if girls are made of bows, wrappers and ropes, boys, from screws, bolts and gelecek.   In...
"SKEWER" PAINTER
If you want to paint a hollow cylinder or tube, for the convenience of working detail is best to hang, then go easy on it with a brush on all sides. But one obstacle still remains: the...