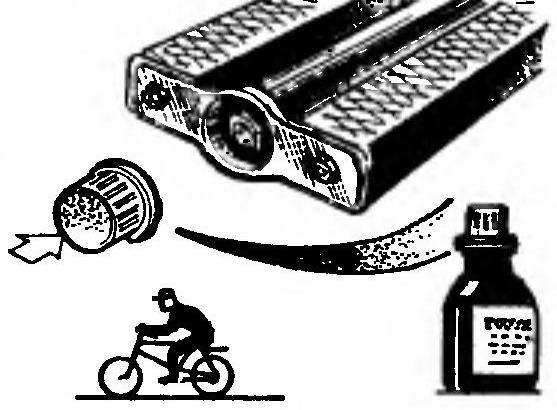 Bike pedals used to put a metal screw cap to protect the bearings from contamination. Now, instead, use the plastic plugs, which are often lost. Rescue plastic or nylon tubes from medical bubbles. Such substitutes being kept quite steady.
Recommend to read
BUS TO THE CASTLE
Padlocks have economy wide application, but have one common disadvantage: susceptible to atmospheric precipitation, causing rust, and in winter is frozen and will not open. However, you...
The F-86 Sabre
The F-86 sabre, built by North American over half a century ago, without any exaggeration, is the most famous American jet aircraft of the last century. Widespread fame brought him not...