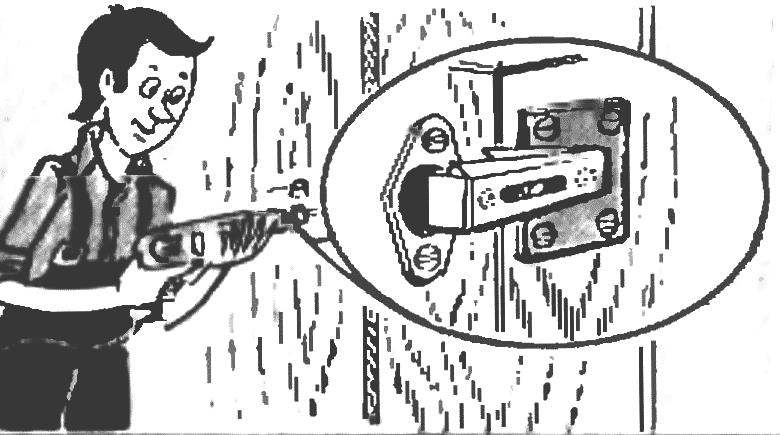 Often vladeltsy new furniture, foam manufacture of particle Board are upset – "Wipeout" from their sockets the screws fixing the hinges on the doors of cupboards and shelves. Sometimes the repair is made through screws, which spoils the appearance. Offer your proven solution. The holder loop is fixed on metalicheskoj or glass fibre laminate, plastinka which is installed using four short screws, screwed in the new one, not broken. To "drown" the nut fixie ousou holder on the plate, the old nest should be drilled.
Recommend to read
BOUDOIR FOR YOUR FAVORITE
I want to share the experience of creating bugarcic (for your girlfriend of course). Thought of it as a wedding gift to my fiancee, because I wanted to make something beautiful, unique,...
FEATHER FOAM FROM…
One who often works with paper and ink, it is recommended to do simple drawing tool simplifies many design works. In principle, it is a cross between a poster with pen and brush. To make...