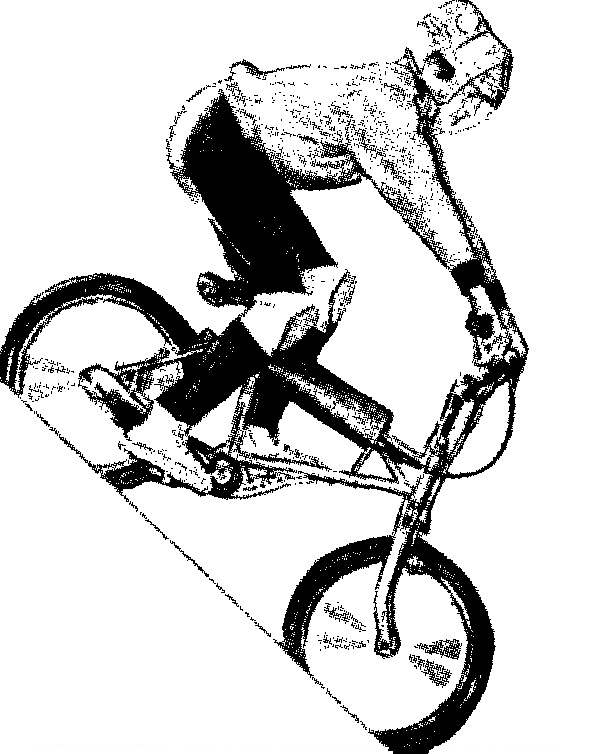 The trial… This term is familiar to many today. Competition for Moto and bike trial attract thousands of enthusiasts for these new sports. But if the trial fits of the serial technique, for trials on the bike to buy two-wheeled machine in the store is impossible. Athletes tend to create cross bikes themselves, based on one of the models produced by the industry.
In our today's article we want to acquaint readers with the basic principles of serial alterations of a bike like "Kama" or "Desna" in the car for trial on the basis of the recommendations of the journal "the Practitioner" (GDR).
Increased strength and reliability — that should distinguish the machine from the serial trial folding Bicycle. First and foremost, all this will depend on the quality of welding, which must be undertaken by a fully qualified welder. And such works when modifying the bike will be a lot. In particular, the enhanced frame — single tube becomes spinal with additional horizontal bars in the classic triangular pipe having significantly greater strength and stiffness. The diameter of this additional pipe is about 30 mm, wall thickness — 2.5 mm.
The frame reinforcement helps get rid of the hinge around which the bike was developed. For this purpose the flanges of the first hinge primatyvajutsja to each other by welding the top and bottom, then cut off excess metal with a hacksaw, after which the joint is thoroughly boiled. Weld carefully trimmed so that it does not have sharp edges you can hurt yourself.
The handlebar also needs to be stressed: for example, motocross bikes it needs to have a horizontal jumper. In principle, it is best to use a wheel of a motorcycle or moped, increasing the tube with an external diameter of about 18 mm. makes sense to get rid of the joint at the connection of the wheel steering shaft. For this you need to determine the optimum position of the steering wheel and lock swivel welding.