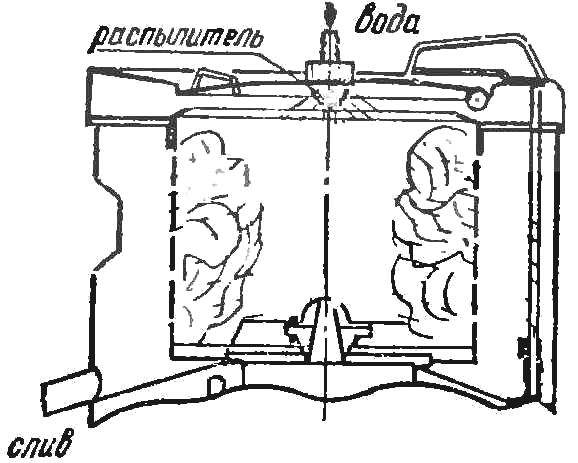 Quickly tolocate linen is available in a vertical centrifuge of the washing machine. This will require in its cap to install a simple water nozzle spray gun. Download drum linen, turn the machine on "spin" and submit using the water hose to the nozzle. Pure water passing through the cloth into the sink, quickly gets rid of detergent.
Recommend to read
BALCONY DRYER
To quickly dry the washed linen, the hostess usually hung out on the balcony: comfortable but not very aesthetically pleasing. However, drying underwear will not be visible from the...
"TRAP" IN THE SINK
I refused to offer the industry's trap — plastic perforated liner at the drain mouth of the shell: it has the shape of a hole and instantly get clogged even debris. Made of a plastic...