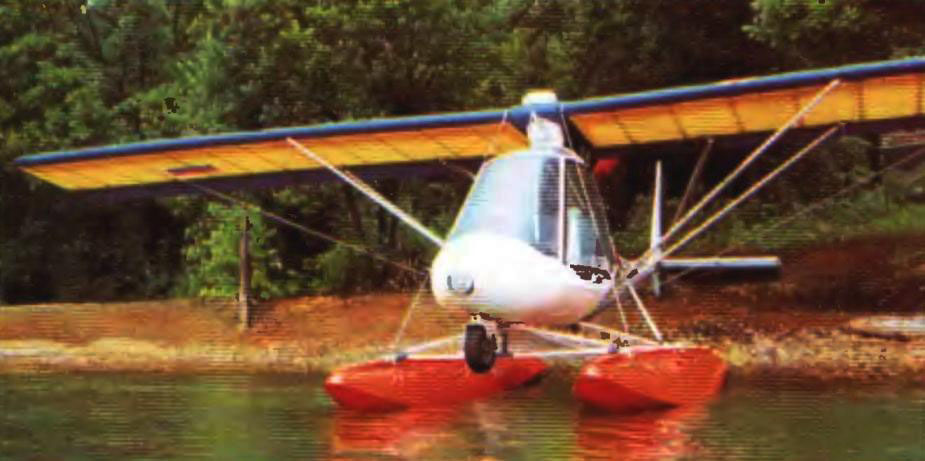 This is a float option ultralight aircraft "Chick-2", which is designed and built in the club ALS "Rotor" (Kumertau, Bashkortostan) under the leadership of V. Gribkova, pilot and designer, is widely known to fans of light aviation. Wheeled version of the aircraft has a length of 5.45 m, height 2.3 m, wingspan and wing area, respectively 10.2 m 12.7 m
2
.
The empty weight of machine 230 kg takeoff weight — 420 kg Engine Rotax-582 with a capacity of 64 HP three-bladed propeller-diameter 1660 mm accelerates the aircraft to a maximum speed of 170 km/h 120 cruise speed, landing a — 60 km/h. the path Length of 70 m. the Maximum altitude of 4500 m, range 450 km away. the Cabin is designed for two or three people, making the aircraft suitable for patrol, ambulance and tourist flights. Depending on the chassis and without the wing and keel (they are easily uncouple) "Chick" can be used in embodiments of the aircar, aerolizer or snowmobiles.
A. TIMCHENKO
Recommend to read
FLYING BOAT L-31
29.09.2012 G. has a new plane the boat under the designation L-31 and "New Faith." Now the aircraft has been tested in acquitting all the calculations and hopes. Manufactured flying boat...
CAR ON THREE SQUARE METERS
When the car pulled into the yard, someone was disappointed: "Well baby we've got!" And while the car was at the lab club of young motorists, its size seemed quite reasonable, but on the...