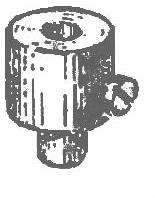 Only four minutes, the athletes rakatomalala to prepare for the start. How much do you need to keep up with the time flying at the competition as if one moment: to install the model on the guide pin. To connect Elektrostal, to determine the atmospheric conditions at this point and calculate the direction of flight, accurately to execute the command "start!".
To facilitate and significantly accelerate the implementation of all these operations will help the original starter installation, designed to suit the Tushino district of Moscow. It is, as experience has shown, easy to manufacture, compact, easy to handle, reliable itself and greatly improves the reliability of starting microrocket. The unit provides work with models weighing up to 0.5 kg Main parts: a platform-reflector clamp-clips to connect elektrozapalom and the hub mounting pad with alignment pin diameter from 2 to 7 mm.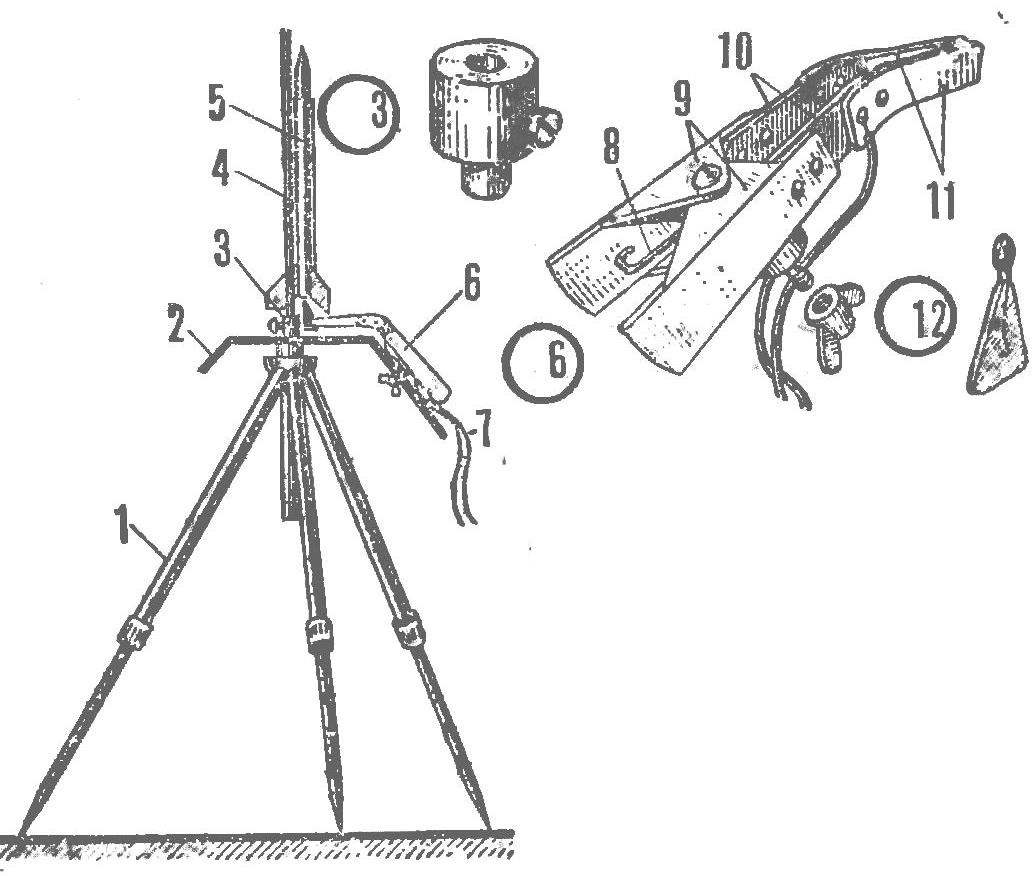 Home setting for sport model rockets:
1 — tripod, 2 — deck-deflector, 3

—mount, 4 — pin, 5 — model rockets, 6 — forceps-clamp, 7 —* wires from the remote, 8 — Promina compression of the jaws, 9 — housing, 10 — insulating insert, 11

—

sponge,12 — Electrosoul.
On a normal tripod camera mount notched legs and a platform-reflector, made of sheet duralumin with a thickness of 2 mm, providing the starting zone from the flame of the rocket engine. In the forceps, the details of which are cut and bent from stainless steel with a thickness of 2 mm, is clamped special Elektrostal. Sponge, isolated from forceps glass fibre laminate panels that serve as a pole contact of the power supply to the fuse. The node is fixed on the platform using the clamp supplied with wing nut that allows you to quickly bring it to the nozzle of the engine