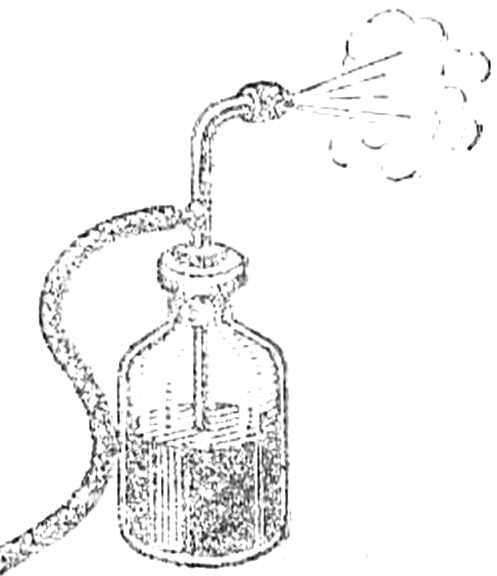 For several years now to paint a variety of products I use simple and reliable "compressor". A source of compressed air there are two rubber pump-"frogs" to inflate inflatable mattresses, inflatable rubber boats, etc.
Improvised pneumatic circuit of the compressor is collected via a rubber tube just five minutes. Just don't forget to include the battery pressure (receiver) represents a soft camera-sulker scooter or inflatable rubber pillow. This element serves to equalize the hydraulic pressure pumps-"lyagushka" shocks.
If the device is assembled, try it in action. As the spray can be taken any sample of household. Alternately pressing down on the "frog", it is possible to paint even the surface of a large area.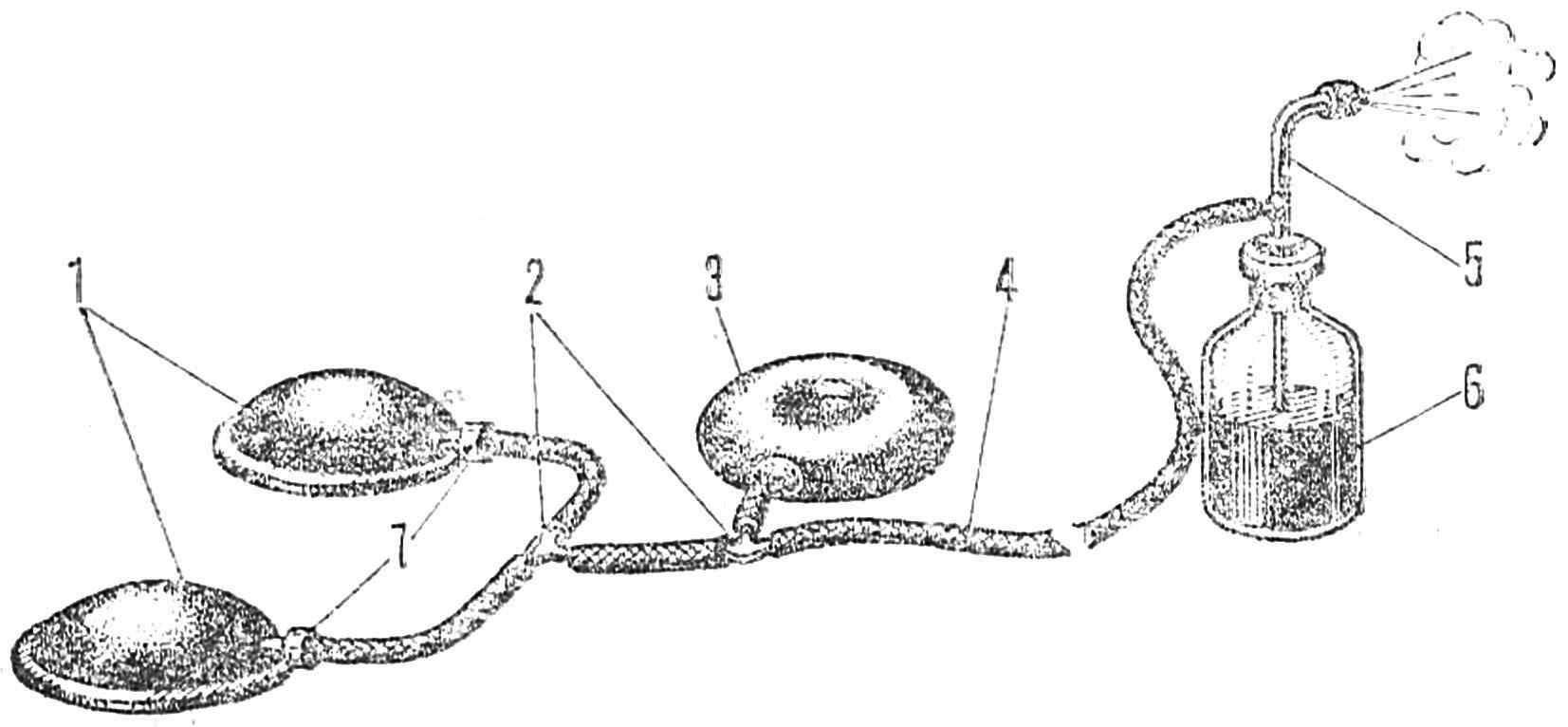 Makeshift spray gun:
1 — pumps-the"frogs", 2 — tees, z —. the pressure accumulator 4 rubber connecting hose 5 household sprayer, bottle with dye, 7 — adapter (in their cavity, it is desirable to fill the filters from a nylon stocking).
E. KUROCHKIN, Moscow
Recommend to read
TWO BRUSHES
To the chainlink fence does not spoil the view of a suburban area for the prescribed time, it must be carefully painted. But to make it easy. Pneumatic spray paint and hard wire, and...
VEST PAINTER
Anyone who had to work with a spray, and even a room, knows how harmful "for the respiratory system. Meanwhile, the problem of protection is not too complicated. We only need to create...