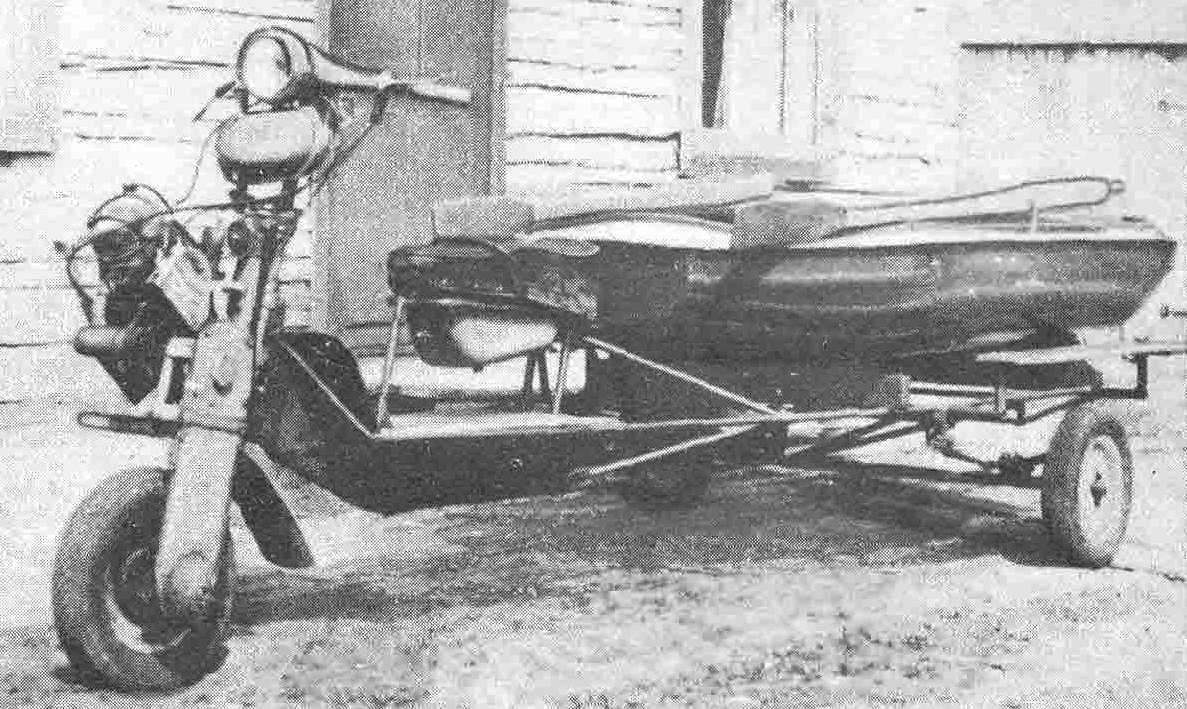 Not far off spring, and fans of water recreation are already thinking about the delivery of their "boats" to shore. Our reader B. Silvanovich built for these purposes special trailer: three-wheeled motor cart located behind the driver platform — carried boats. The front wheel is a leading. The design uses the nodes of the motor scooter "Vyatka".
Recommend to read
BOAT ON THE WINGS
The speed of fast motor vessels — boats, scooters and even simple boats — are growing. This is logical not only in sports but also in everyday operation of such ships, because the...
THE LITTLE HUMPBACKED HORSE?
"Small, but perfectly formed!" — called our article about microvesicle ("M-K", 1974, No. 5). And the mail brings descriptions of all new designs, such as this one built by father and son...