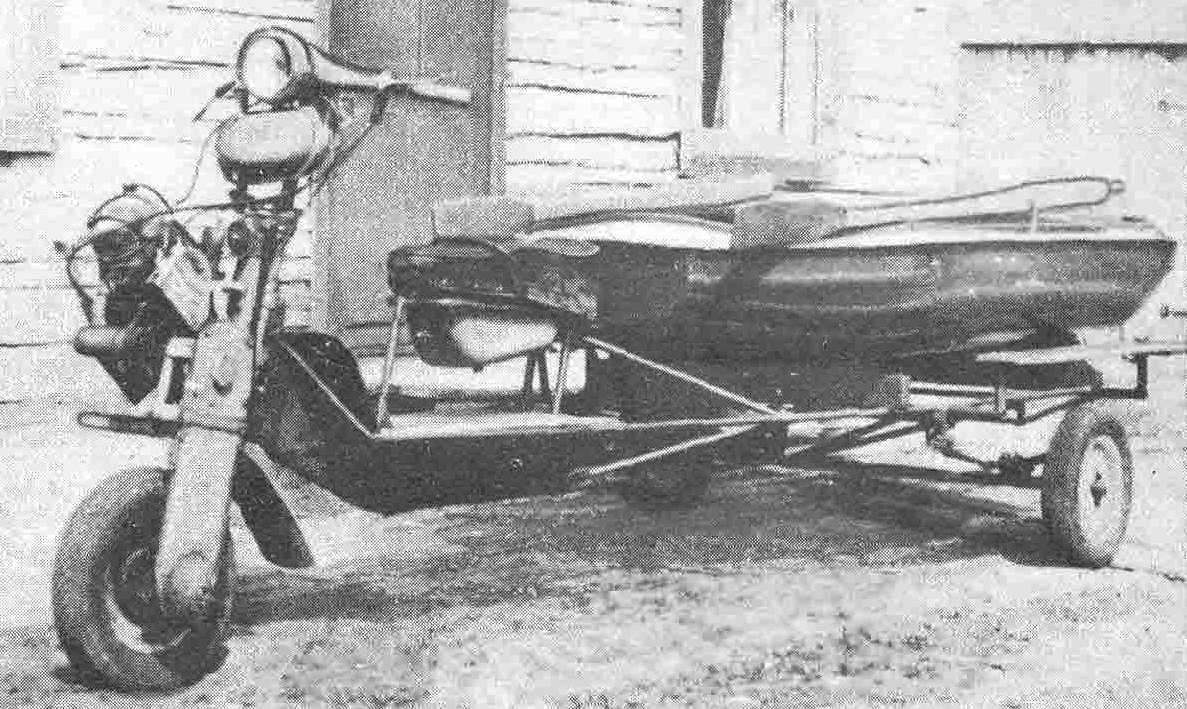 Not far off spring, and fans of water recreation are already thinking about the delivery of their "boats" to shore. Our reader B. Silvanovich built for these purposes special trailer: three-wheeled motor cart located behind the driver platform — carried boats. The front wheel is a leading. The design uses the nodes of the motor scooter "Vyatka".
Recommend to read
FOR THE TABLE
If you are caught in the woods or on the river Bank or a branch broken off a bough, at which time the core is turned into dust, but the outer layers still strong — saw the discovery of a...
CROOKED — BETTER
Ax with a straight blade is used successfully in meat cutting, but for chopping wood it is not suitable: there are much more efficient is the blade of the carpenter type, with a rounded...