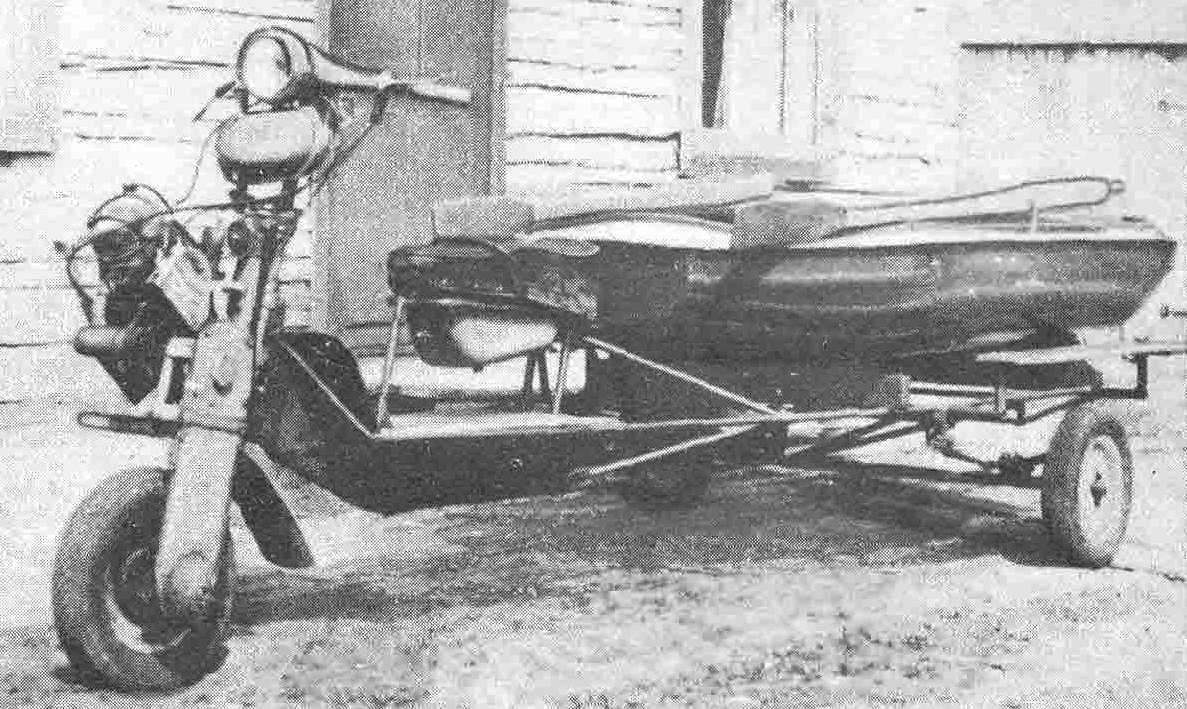 Not far off spring, and fans of water recreation are already thinking about the delivery of their "boats" to shore. Our reader B. Silvanovich built for these purposes special trailer: three-wheeled motor cart located behind the driver platform — carried boats. The front wheel is a leading. The design uses the nodes of the motor scooter "Vyatka".
Recommend to read
PRECISION 0.1 — WITHOUT A MICROMETER AND VERNIER CALIPER
Measure the bore diameter or roller to determine the size of the gap with an accuracy of 0.1 mm it is possible not only with the help of micrometer, Vernier caliper or feeler gauge. Each...
ADJUSTABLE STOOL
Equally uncomfortable to sit and when feet do not reach the floor and if the seat is very low. I think everyone has noticed that, sitting behind the piano, the pianist is rotating the...