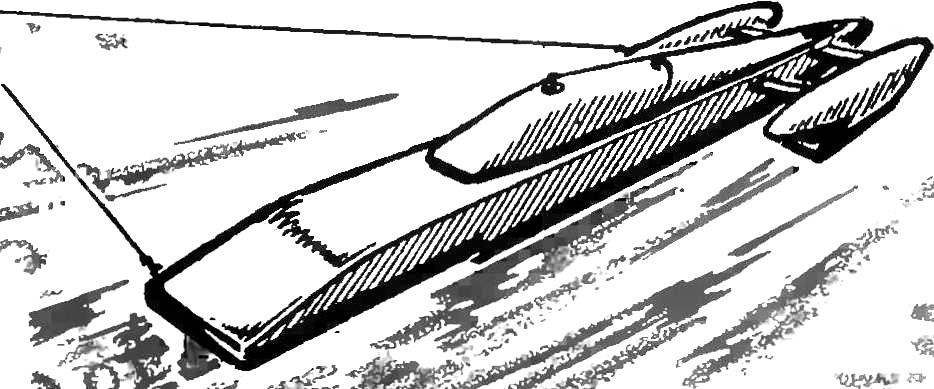 What is to be the new model? This question with relentless regularity occurs before each athlete, the venerable and the very young, immediately after the end of the season. The stage selection scheme of another apparatus is extremely "delicious" for any designer-Modeler, but also time-consuming and responsible. It is here laid the foundations of sporting success at future competitions.
To help not too experienced modelers, enthusiastic kordovye speed-boats, in the selection of new equipment, proposed a model that combines the reliability of waste solutions, and the novelty of individual nodes, unusual layout. A glider is a compromise not as hard to debug as completely original design, and therefore will allow the beginner to fully realize the speed of the model.
As can be seen from the drawings, the chassis scheme hydroplane classical type with two symmetrical front floats. This scheme provides ease of launch and simultaneously the stability of the course at all speeds, as required for the apparatus of the middle class. Do note that the classical scheme is also interesting that after the acquisition of skills in the use of this technique is the possibility of experimenting with the rear aerodynamic surfaces, is largely able to influence the work of the propeller (see "M-K" № 7 for 1987, "Cord hydroplane").