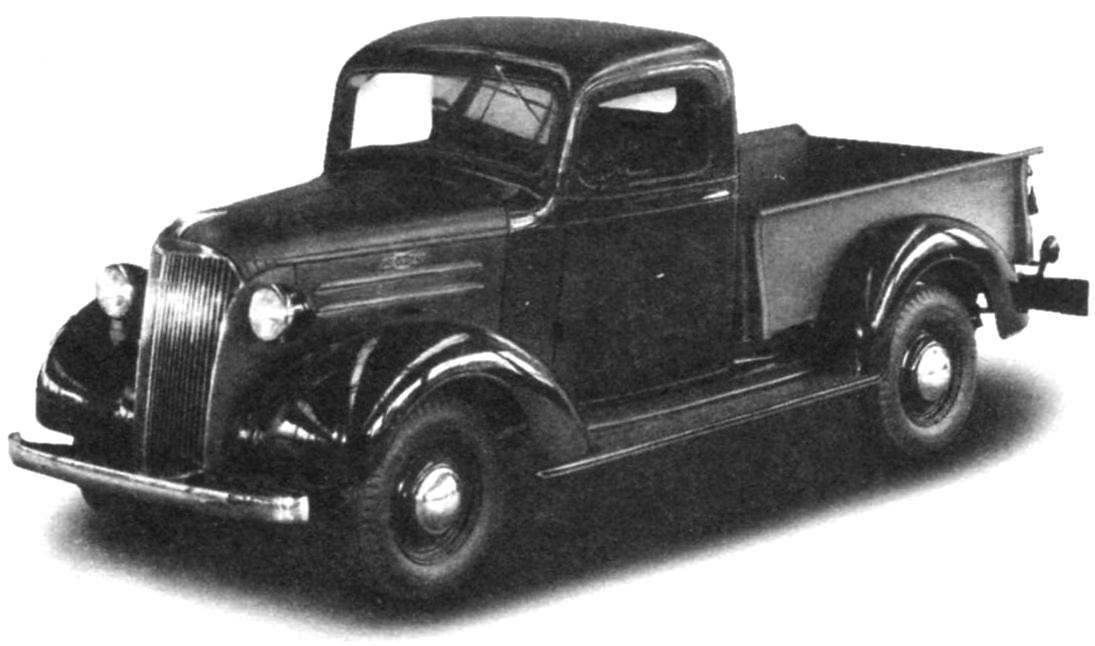 With the beginning of car production appeared a clear division of these vehicles-freight and passenger. However, Americans are farmers or those engaged in small business – I needed a versatile machine, combining the qualities of the first and second. And they began to trim the cars body rear end and instead install a cargo platform. The initiative quickly picked up the industry by launching the serial production of vans modification called "pickup". The main manufacturers of such machines in the US have the largest car company -Chevrolet and FORD.
Chevrolet-490 lifting capacity 0,5 t, released in 1918, was the first pick-up of the relevant company. The vehicle was a truck chassis with a metal hood – buyers are responsible to equip it with a wooden cab and a wooden cargo platform or box body.
The following was also a heavy Light Delivety with cab and wagon – the price of this machine was only $ 595.
In 1930, instead of conventional truck chassis Chevrolet began production of high-grade pickups with cabs and bodies manufactured in the factory.
In 1937, the firm came out with a new model pickups streamlined shape, which has become the standard design of these machines until the 1950-ies.
A half-ton 1937 Chevrolet: engine power -78 HP; load capacity – 500 kg; average fuel consumption is 11.3 l/100 km.
Recommend to read
DIESEL BUS ELECTRIC
The development of industry in our country in the mid 30-ies of the last century entailed the growth of cities, and in these conditions all the more urgent became the problem of their...
CAR "GAZ-11-73"
The family car, which was launched at the Gorky plant in 1936, the machine "M-1" is, except it, there are four versions: semi-truck — "truck" "415", "sedan" "11-73", "Phaeton" "11-40"...