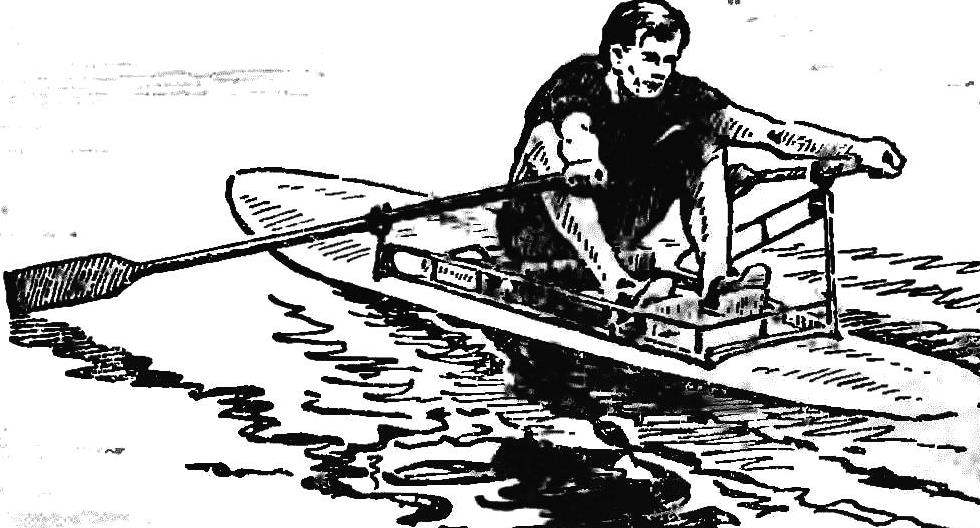 Speed sailing boards is such that it can compete even with well-known for its rapidity "tea clippers". This is achieved thanks to perfect hydrodynamics easy float-casing. Contours it is designed to blend with dignity as semi-displacement and planing vessels.
But windsurfer, however, as the Board or any other type of, always dependent on the wind. In complete calm even the most wonderful form of housing will not help him to budge.
Meanwhile, to turn the mini-sailboat in the likeness of a skiff is a rowing boat for rowing competitions is very easy. Not only will this allow you to use the surfer in the wind, but to have a great trainer for rowing, almost harmoniously develops all muscle groups.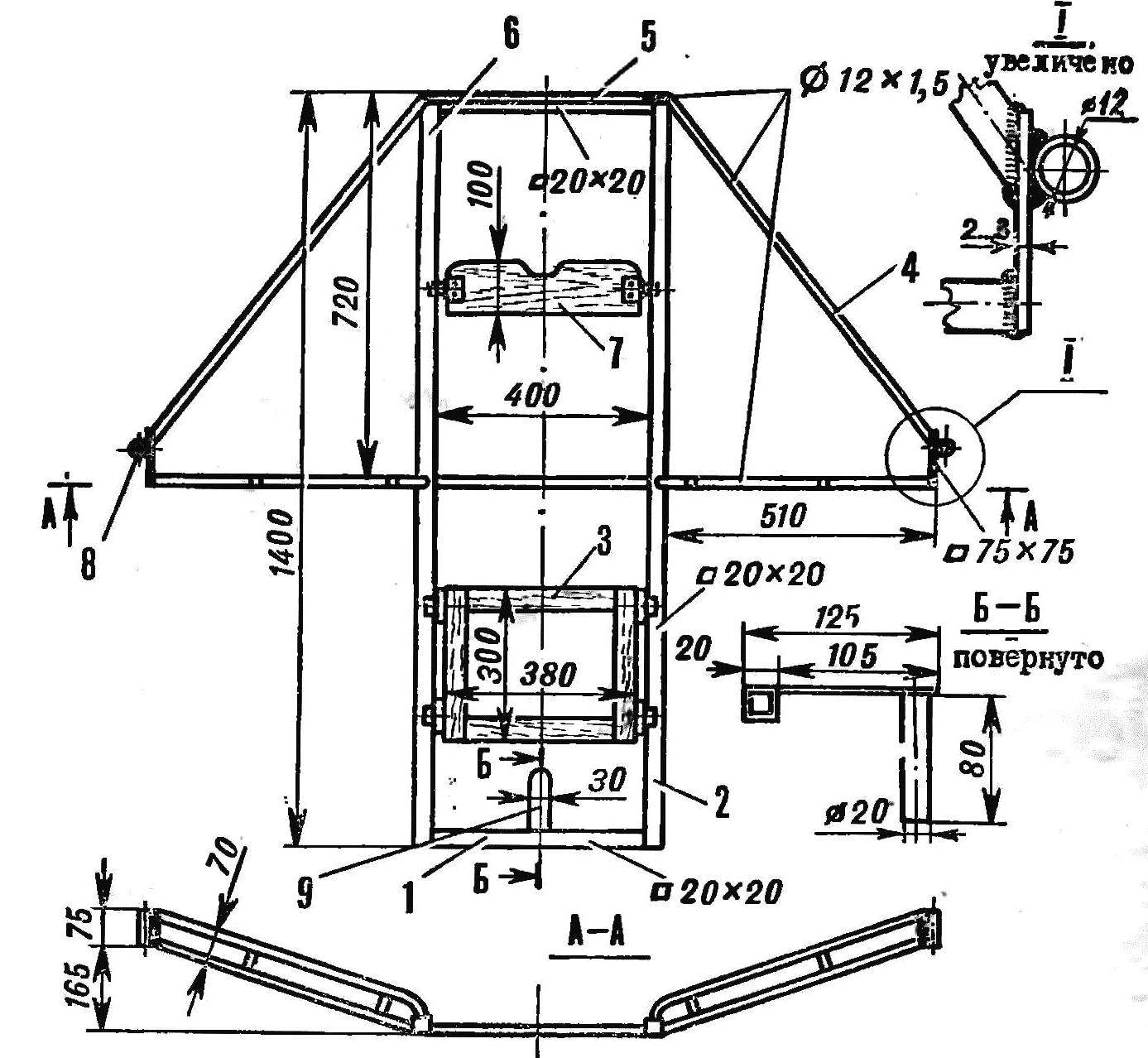 Fig. 1. A rowing attachment for a surfer:
1, 5 — crossmember-frame (square tube 20X20 mm), 2, 6, the longitudinal elements of the frame (square tube 20X20 mm) 3 — movable bench, 4 — tube bracket (pipe 12X1,5 mm), 7 — foot rest
Look at the pictures. As you can see, to convert the surfer in a skiff will need a metal frame with mounted on it a movable bench, a footrest and a pair of rowlocks.
The production of this kind of console should start with a frame Pick up two steel pipe with a length of 1400 mm and two with length of 400 mm square (20X20 mm) or round (0 25 mm) section. When welding try to survive precisely parallel to the long sides of the rectangle, which are a kind rails for movable benches.