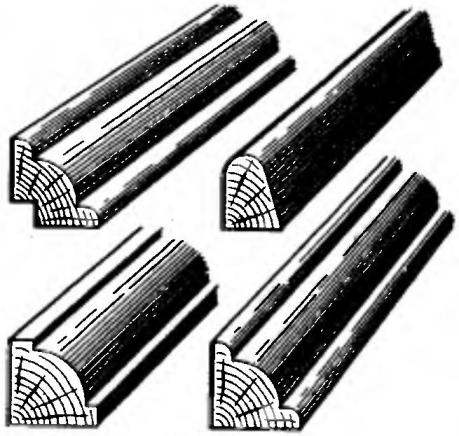 Now the homebrew expanse: tool all ways- eyes run! Both manual and electric… so I bought a milling machine for wood (model IE-5003). In General, a good unit with a great range of performed technological operations, easy handling and acceptable technical characteristics, the number of revolutions up to 30000 per minute, power — 500 watts.
But there are drawbacks. Two of them, in my opinion, significant. First, the regular guide is in the center of great neck (60 mm), which inevitably leads to marriage end sections of the workpiece. Second, the workpiece when milling needs to be tightly fastened, and flow to be moving the car. This technological scheme is very inconvenient in the processing of long parts with small cross-section, for example, glazing beads, Skirtings, etc. as a result of suffering the quality and performance.
That's the idea at the base of the machine IE-5003 to create a stationary woodworking milling mini-lathe. What came out of it — can be seen in the figure.
The machine base — frame of the disused aquarium size 600x300x300 mm from a steel angle 25×25 mm. For a table you can use almost any sheet material: steel, aluminum, plywood, textolite. I used plexiglass with a thickness of 10 mm. From available this material seemed most appropriate, it is quite hard, easily processed by any mechanical tools on the machine, and manually securely glued.