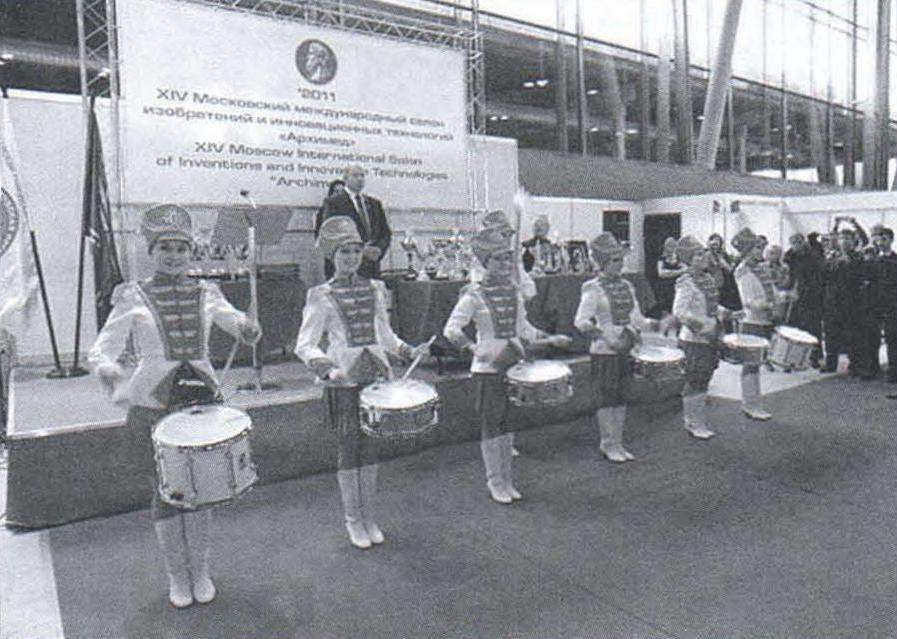 From 20 to 23 April 2012 in Expocentre "Sokolniki" was held the 15-th salon of intellectual property "Archimedes-2012". Except the Russians of the 42 regions, was attended by representatives of 18 countries of near and far abroad. The exhibition featured over 1000 inventions from various fields of human activities: from military science to health, from hand tools to nanotechnology, from children's toys to space technology. The main organizer of the salon – Center for promotion of invention and rationalization of VOIR with support of presidential administration and the government of Moscow.
Unfortunately, at this time exhibits of transport equipment turned out to be quite a bit. But there were a lot of other useful technical developments. The most interesting of them present to our readers.
Photo 1. Sports boat (hydroplane "on the contrary") was a Latvian inventor Uldisa of Atmata from Liepaja drew the attention even of those who are indifferent to the technique. In appearance it is a single vessel with an elongated body, similar to the aircraft fuselage, with cabin, closed lantern in the back the sides are short (small scale) wing. However, the engine of the glider is the propeller. Its location is also unusual: not in the stern, and behind the redan, almost in the nose of the glider. Feather helm – three: one near the screw on the right, and another two under the ends of the cantilevers, they provide good handling at speed, and stability on the course.