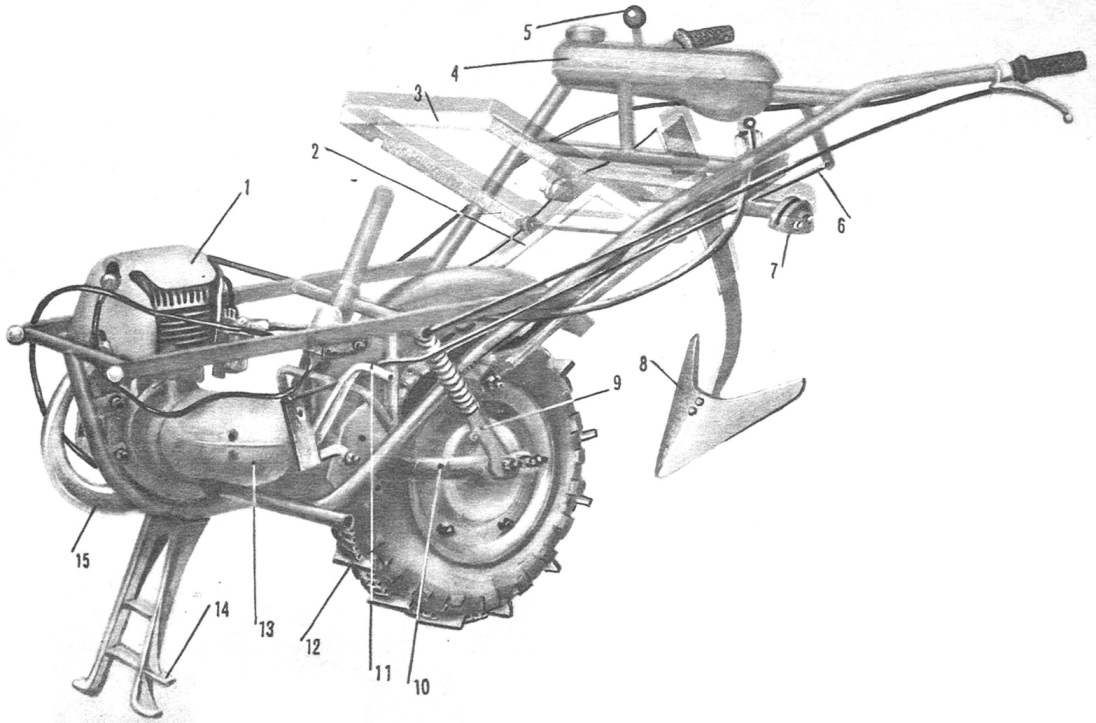 For simplicity, I decided to make the walk-behind, in-parzych, unicycle, and secondly, on the basis of units, components and parts of various machines manufactured in the factory. Took the frame of the motorcycle M-105. To do this, cut it up the pipe in four places: 60 mm higher than the front bracket of the engine mount 165 mm above the same rear bracket and 50 mm above the curved pipe going to the back of the pendulum fork (both sides).
The footboard of the frame cut off did not, as in case of accidental fall of tillers ka side they protect the engine and its components from damage. Moreover, it is possible to pivotally attach the thrust elements of the dozer blade.
Cropped so the pipe frame I modified is: the front tapered and welded to it the cross member from a half-inch steel pipe with a length of 340 mm, and in the rear put turned on a lathe axle (the joint provari), which serves as the axis of coupling with the two-wheeled freight Dolly.
Below the axle was welded I-beam shock absorbers with a length of 340 mm. Beam has lugs attaching the upper heads of the absorbers from the moped "Riga-12".