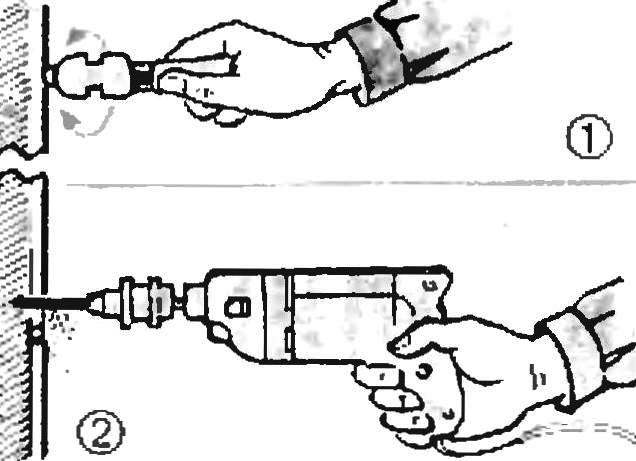 To drill from the opening in the wall, lined with tiles, for example in the bathroom, I first clean lazurevy layer rotational motion of an ordinary glass cutter, carbide wheel pressed in the center hole. Then the tiles can be easily and drill.
G. NECHAEV, g Perm
Recommend to read
CUT TILE
When facing a bathroom or kitchen tile inevitably arises the problem of its cutting. From my own experience I know that the novice master will be able to successfully cut not the...
IS HORIZONTALLY
To withstand the strictly perpendicular direction when drilling holes in the wall or to any vertical surface— just attach to a drill with tape or duct tape carpenter's level. His shifty...