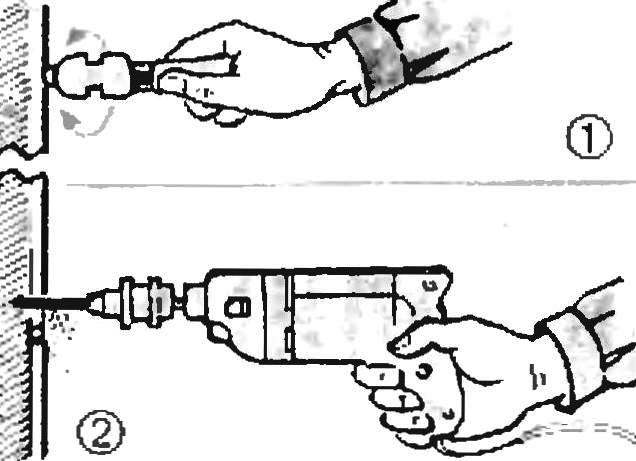 To drill from the opening in the wall, lined with tiles, for example in the bathroom, I first clean lazurevy layer rotational motion of an ordinary glass cutter, carbide wheel pressed in the center hole. Then the tiles can be easily and drill.
G. NECHAEV, g Perm
Recommend to read
"TREAT" TRACK
Wow, what a shame — cracked and crumbled concrete path on your country station! To talk about the fact that slim was a layer of mortar or the soil slipped, too late... But you shouldn't...
THE LOCK
Remember how unenviable position was one of the heroes of the book of Ilf and Petrov "the Twelve chairs", when he slammed the door with an English castle? Of course, tragicomic the...