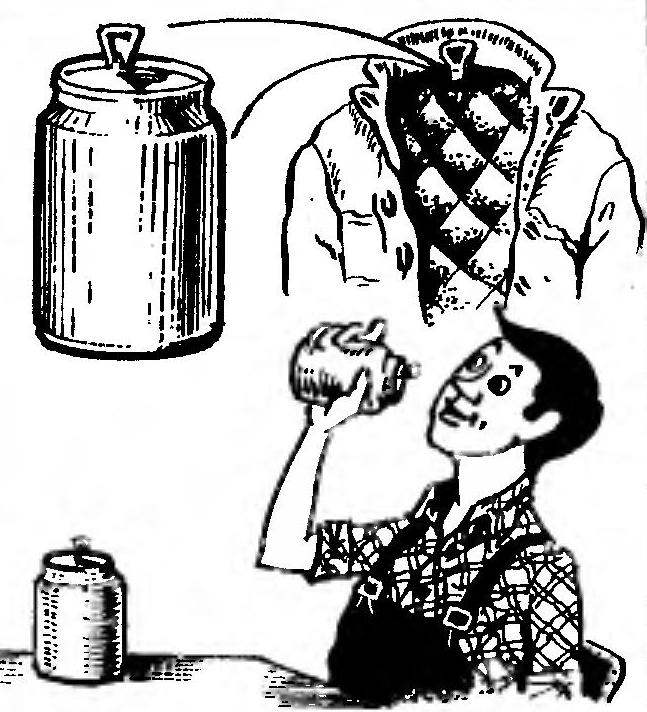 I have always — at home and at school — for some reason the jacket was on the floor, could not stand the loop hanger. Instead sometimes use a special chain. I came out differently. Now many sorts of drinks packaged in metal cans with a ring-shaped key to the discovery. Here is the ring I sewed instead of loops. Turned out to be very reliable.
Recommend to read
WITHOUT A FUNNEL
Now in use many soft plastic bottles, cups, jars. To all the other advantages of such packaging is the fact that with its help. you can drink fluids in narrow vessels even without...
"ENGAGEMENT" FOR NAPKINS
Solemn or festive table sets forth certain requirements for serving: to plate, Cutlery and glasses were located in the prescribed manner, and napkins were beautifully enclosed in a...