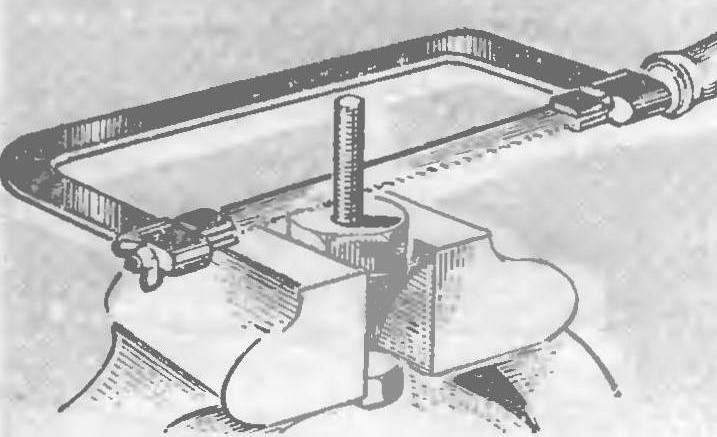 It is useless to try to saw off the screw with a hacksaw: broken thread, the nut cannot be screwed on the warped teeth first turns. But the same operation will be quite successful if you screwed the nut on the screw: then at screwing its threads, the threads will be straightened.
Recommend to read
BOW FROM OLD SKIS
As you know, many fans of the game knight battles themselves make for yourself armor, swords, shields and bows. Use a hint how to make a good elastic bow made of two halves of old skis....
MODELIST-KONSTRUKTOR 1966-12
IN THE ROOM: DTS: first steps (3); Hello, I am a robot! (6); Catapult "Start" (8); "Akademik Kurchatov" (10); Worker roads (19); Car... in a gear frame (24); Body of...