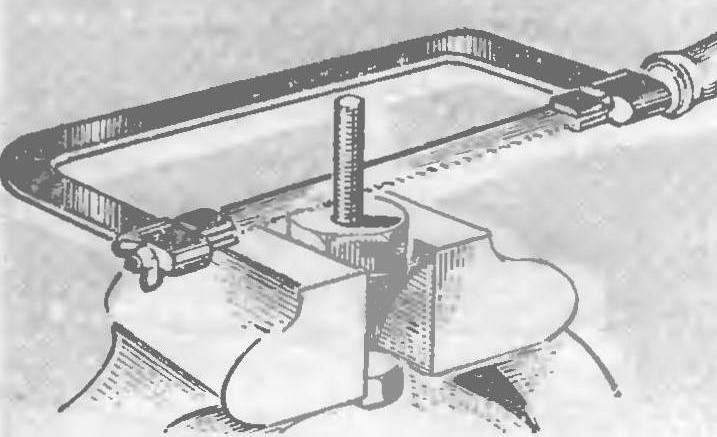 It is useless to try to saw off the screw with a hacksaw: broken thread, the nut cannot be screwed on the warped teeth first turns. But the same operation will be quite successful if you screwed the nut on the screw: then at screwing its threads, the threads will be straightened.
Recommend to read
…YOU TOUCH THE LEVER — THE PART WILL CLAMP
The simplest collet was developed by the students in the CPC Leninsky district of the city of Alma-ATA. It can be used quickly and reliably to clamp cylindrical parts, shafts, axles,...
HYDRAULIC PIPE BENDER
The main element of such a tool is a hydraulic Jack used for lift trucks. The lift is rigidly fixed on a steel baseplate to fit. On the rod of the Jack is put on a mandrel of aluminum...