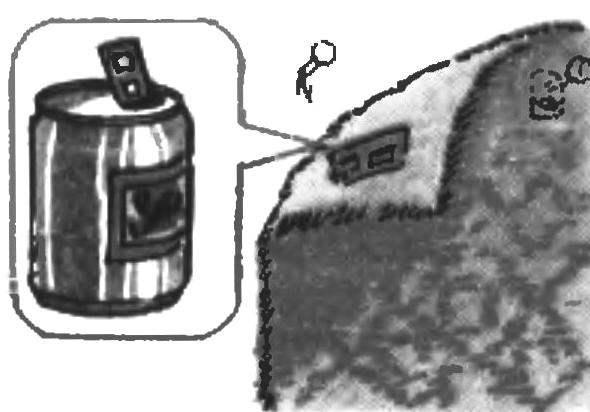 Another good detail remaining after the use of metal cans with drinks are not bugging me is the ears which pull to open a Bank Finally found a use for them and sewed to the carpet for hanging on the wall Durable and comfortable lugs serve for many years.
Recommend to read
ETERNAL LOOP
Metal soda cans and many canned goods now opened thanks to the special loop-shaped handle on the lid. And if the capacity is usually just thrown away, then the loop is easy to find...
WHERE WAS THE THREAD
Many hams are faced with the problem: the drilling micro-holes in the manufacture of printed circuit boards! Drill a small diameter even in the cities is rare, and they often poma. My...