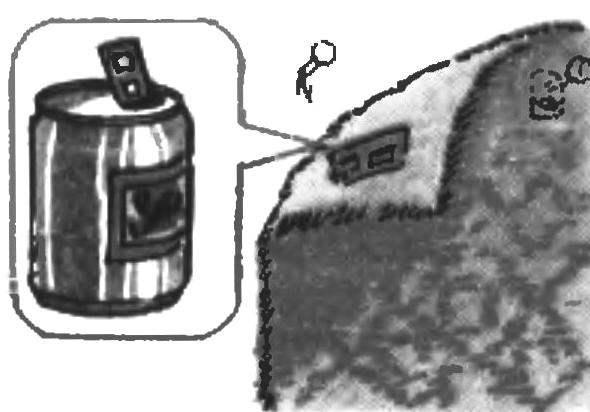 Another good detail remaining after the use of metal cans with drinks are not bugging me is the ears which pull to open a Bank Finally found a use for them and sewed to the carpet for hanging on the wall Durable and comfortable lugs serve for many years.
Recommend to read
PENDULUM SAW
Talking about the Amateur designer E. Kulikov from the village of Bornukovo Nizhny Novgorod region, it should be noted that all of the units and mechanisms designed to facilitate the...
STATIONERY IN… DRILLS
It would seem that can be the total electric drill hole puncher, washing rubber (eraser) and a paper clip? But O. Lavrov, who considers himself a graduate of our magazine, was able not...