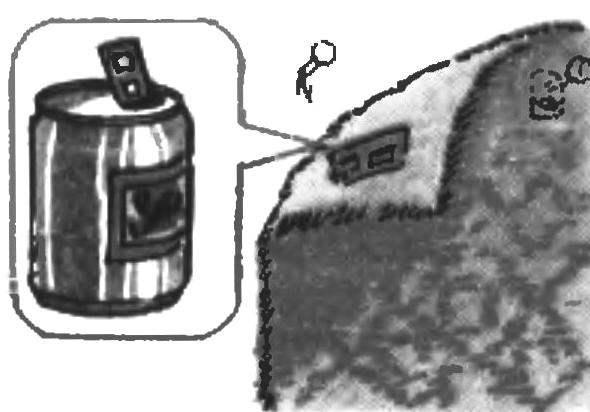 Another good detail remaining after the use of metal cans with drinks are not bugging me is the ears which pull to open a Bank Finally found a use for them and sewed to the carpet for hanging on the wall Durable and comfortable lugs serve for many years.
Recommend to read
CONCRETE… WITH SPIRAL
Any individual developer wants to ease heavy physical labour during various construction works, seeking for opportunities to mechanize. But as is often the case, electricity on the plot...
MICROTRACKER "BEE"
Almost from childhood read the magazine "modelist-Konstruktor". It has taught a lot of information about new designs, interesting ideas. Inspired by the publication in the journal, while...